'The Sopranos' actor Frank Vincent dies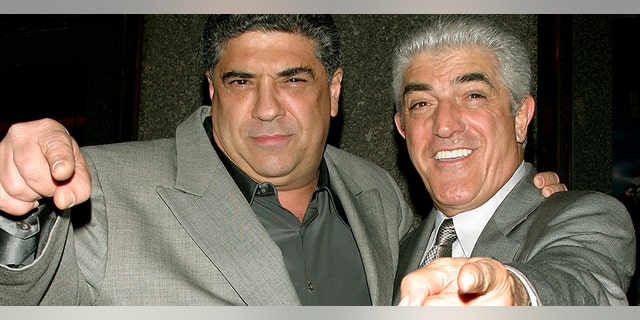 Actor Frank Vincent, known for his role on "The Sopranos" has died, according to multiple reports.
His family said in a statement that he died peacefully on Wednesday, but no cause of death was given.
The actor suffered a heart attack last week and underwent open heart surgery on Wednesday when he died, TMZ and other news outlets reported. The Associated Press lists his age as 80, but TMZ and other outlets say 78.
Born in Massachusetts but raised in Jersey City, Vincent is best known for his role as Phil Leotardo on the HBO drama, the nemesis to James Gandolfini's Tony Soprano. Additionally, he's played several tough-guy characters in Martin Scorsese films such as "Raging Bull," "Goodfellas" and "Casino."
Variety reports that friends Vincent Pastore and John Gallagher took to Facebook to share their condolences and thoughts on the late actor. Page Six reports that Maureen Van Zandt, the wife of Vincent's "Sopranos" co-star Steven Van Zandt, posted a loving note on Twitter.
HBO also posted a note calling Vincent a "legend."
Representatives for Vincent were not immediately available for comment.
The Associated Press contributed to this story.