'The Office' revival reportedly in the works with limited returning cast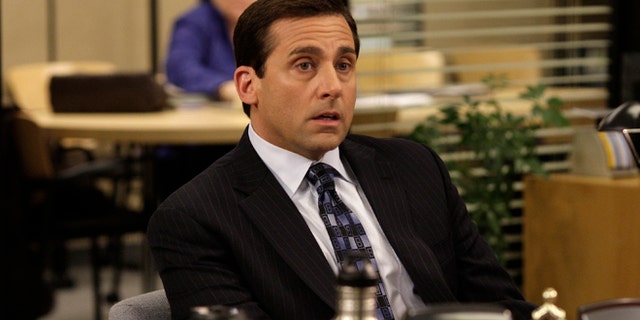 With revivals of shows like "Will and Grace" and "Roseanne" making headlines left and right, NBC is reportedly looking to revive one of its most popular finished series, "The Office," for a limited run.
The news is nowhere near confirmed, but sources tell TV Line that the network is considering a return to the Dunder Mifflin Scranton, PA branch for the 2018 - 2019 TV season. According to its report, the series will focus on a mix of old and new characters as they work to sell paper for the company. Sadly, Steve Carell, who played regional manager Michael Scott for seven of the show's nine seasons, will not participate in any revival, meaning a search for a new boss is currently underway. Fans will remember that the show ended with Dwight Schrute in the coveted chair, but it's unclear at this time if he would be among those returning.
For those who have been paying attention as of late, a revival of "The Office" isn't outside the realm of possibility. At a Television Critics Association event, NBC's Entertainment chairman Bob Greenblatt indicated that he often thinks about reviving both the Emmy winning series as well as Tina Fey's "30 Rock." He told Deadline that he's opened the door for "The Office" helmer Greg Daniels to make a revival project happen, but there's been no rumors of traction on that invitation until now.
As Entertainment Weekly notes, Carell previously stirred up rumors after tweeting a joke about the show coming back for a 10-episode run. However, that seemed less sanctioned by the network and more like a comedian pulling a fast one on fans.