'The Good Wife' season premiere recap: Alicia starts over, Eli plots revenge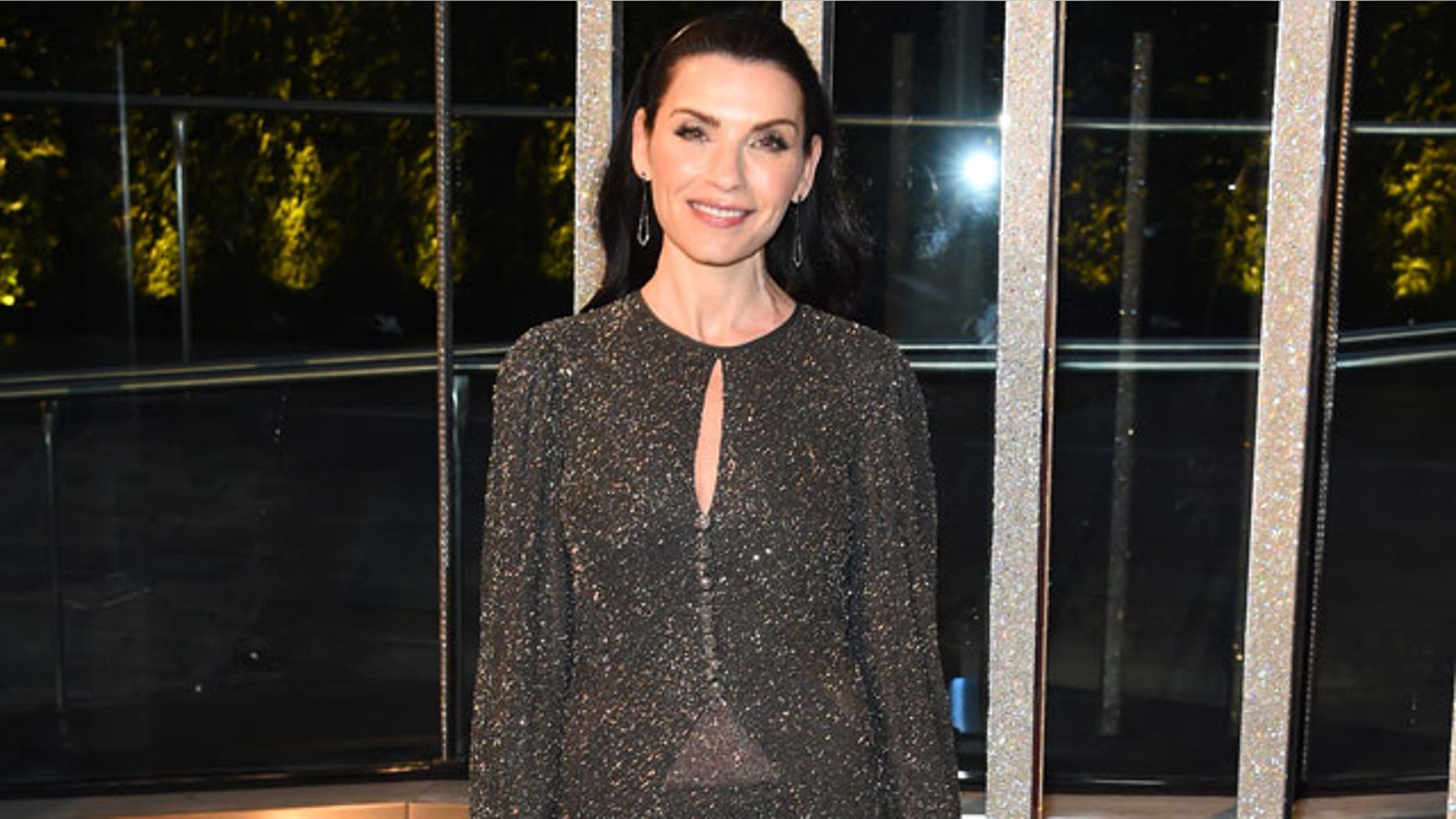 When "The Good Wife" viewers last saw Alicia Florrick (Julianna Margulies), she was trying to start her legal career over again. Her bid to be State's Attorney had been brought down by a voter fraud scandal that wasn't her fault, but she still had attorney Louis Canning (Michael J. Fox) begging to be her law partner in last spring's finale.
As season 7's premiere opens, Alicia is determined to go it alone--but unable to get clients, she winds up in the chaos of bond court, with multiple cases where bail is decided quickly.
The judge scorns Alicia as the governor's wife, a "Marie Antoinette" who is play-acting in bond court after having been partner in a top firm. Although Alicia points out she hasn't been able to get a job since her election disaster, the judge has no sympathy. However, a new character, attorney Lucca Quinn (Cush Jumbo), takes Alicia under her wing and teaches her the rules of the road.
Later, Louis again presses Alicia to work for him but she turns him down, saying, "For the first time in my life, I don't have to answer to anyone." But Alicia thrills her governor husband Peter's (Chris Noth) chief of staff, Eli Gold (Alan Cumming), by finally agreeing that Peter should run for president.
As fans learned last season, Peter has a scheme of making a strong enough run for the Oval Office to be chosen as a running mate by likely Democratic nominee Hillary Clinton. Eli suggests the governor hire legendary campaign manager Ruth Eastman (Margo Martindale) to steer his campaign in Iowa.
Ruth sneers to Eli that Alicia "tried to steal an election," but agrees to meet Peter anyway.
Later, Eli is stunned when Peter says he's chosen Ruth, not Eli, to run his entire national campaign, leading the longtime politico to shout at the governor, "You wouldn't be here without me. I cleaned up your mess!"
Peter says he needs Ruth and Eli accuses him of stabbing him in the back, shouting, "Go to hell! I'm going to find someone to run against you ... you just made your worst enemy."
Alicia is outraged when she finds out Peter has not honored Eli's loyalty. After pulling himself out of a deep depression, Eli begs Alicia to let him be HER Chief of Staff during Peter's Presidential campaign and she eventually agrees.
That brings conflict with Ruth, who insists on hiring Alicia a chief of staff herself as they need to rehabilitate her reputation. Alicia tells Ruth in no uncertain terms that her chief will be Eli, infuriating the veteran campaigner.
Ruth confronts Eli, who tells her that he plans to use his role with Alicia to destroy the campaign manager, and maybe Peter as well!
Meanwhile, Lucca helps Alicia get a settlement in a case involving Alicia's first solo client that dealt with an $8 million dispute over inherited artwork.
And viewers also saw Cary Agos (Matt Czuchry), who lost his love Kalinda last season (when actress Archie Panjabi left the show), trying to connect with the young associates at Lockhart, Agos & Lee.
"We're seen as being old and out of touch. We need to change," Cary tells an unimpressed Diane Lockhart (Christine Baranski).
Later, after the older partners turn down a business idea from one of the young lawyers,
Cary consoles him and is shocked when the man makes a pass at him, touching Cary's hand. Cary pulls away and the associate apologizes.
At the end of the episode, Alicia isn't at her usual bar but in a new one with her new friend Lucca, who hits the dance floor. At that point, Louis shows up and reveals he had the inheritance case thrown to Alicia to keep her from starving until she agreed to make Louis her partner.
At the episode's end, Louis asks Alicia if she wants him to stop sending her cases and she says no—as they clink glasses, fans are left to wonder if the legal eagle frenemies will eventually team up.
"The Good Wife" airs Sundays on CBS.