'The Good Doctor' star Beau Garrett explains why she's not returning to hit series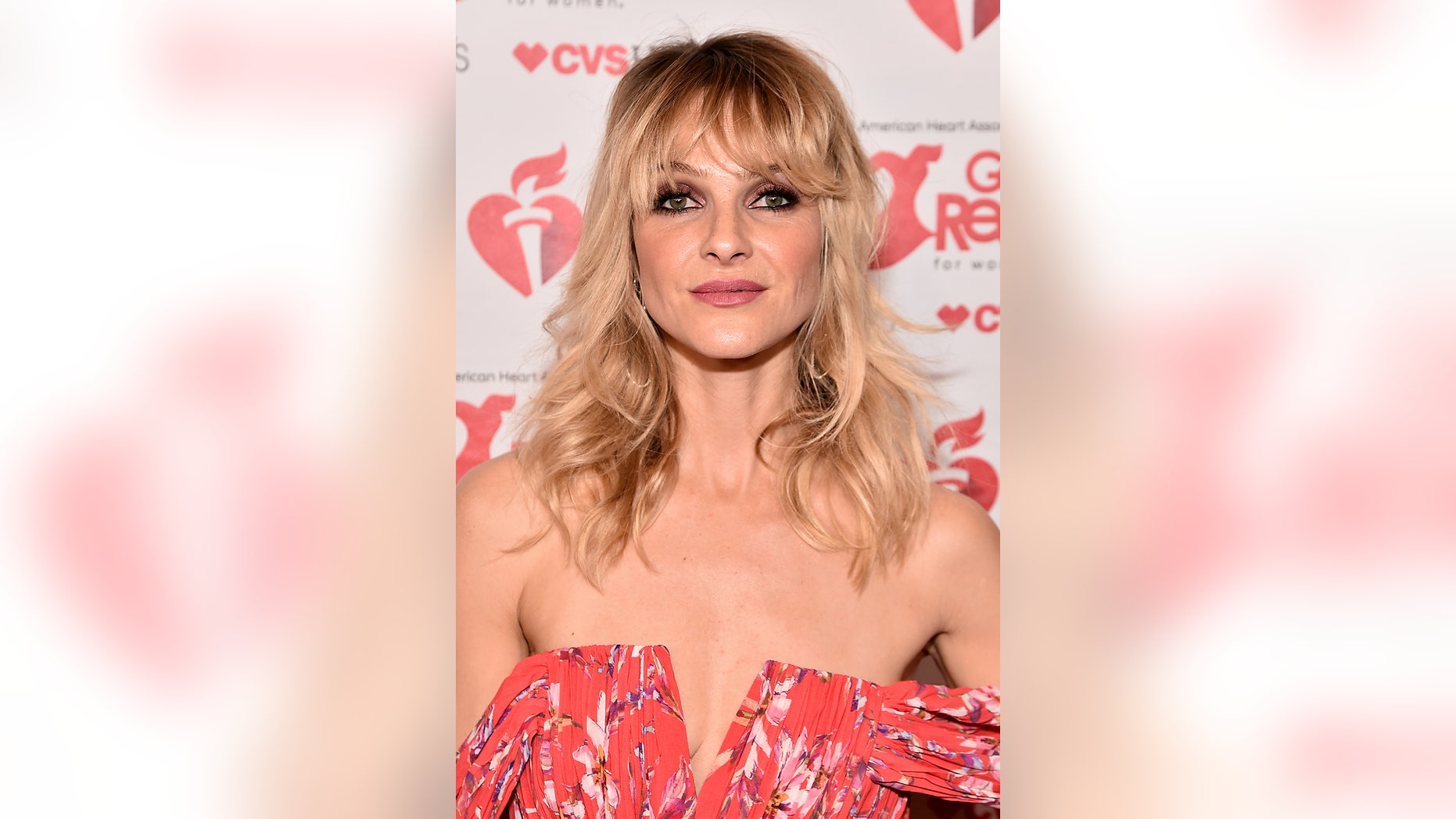 Beau Garrett went back to her roots.
The 36-year-old American actress is one of several celebrities who made their mark on the catwalk for the American Heart Association's Go Red for Women Red Dress Collection during New York Fashion Week.
Garret, who was a GUESS model in the '90s before she embarked on her Hollywood career, was joined by Susan Lucci, Danica McKellar and Bo Derek, just to name a few, in the annual event sponsored by Macy's to shine a spotlight on the issue of heart disease in women.
Garrett spoke to Fox News about the childhood tragedy that inspired her to raise awareness, why she's not returning to "The Good Doctor" and how she's giving back to those in need.
Fox News: It was reported in late 2018 you won't be returning to "The Good Doctor." Why not?
Beau Garrett: It really is bittersweet. This is such a crazy career that [we] artists choose. It never goes the way you plan. I really enjoyed working on "The Good Doctor." They're just wonderful people. It just felt like the right time to exit.
I have a different story to tell in my future as an actress. And it's one where I had to take the time and move on. But I love them all. And it is bittersweet. I miss them. I was in Vancouver for almost five years shooting "A Girlfriend's Guide to Divorce" and "The Good Doctor." So there is really a part of me that will stay there. Vancouver has really become a special place for me. And the family I created there. But you know, we all have to move on eventually, and hopefully, the next career move will be just as gratifying.
'WONDER YEARS' STAR: I TRIED ESCAPING IT
Fox News: What made you participate in this year's fashion show?
Garrett: I actually don't have a lot of heart disease in my family, and I think a lot of it has to do with the idea of healthy eating and exercise, which has been instilled in me since I was a kid. But I do remember this one particular incident when I was a child, which I will never forget. It's the first death I've ever experienced.
I was in elementary school and there was this beautiful little girl named Ariel. I don't know if it really constitutes as heart disease, but she did have an enlarged heart. She went to school one day and that was her last day. And I'll never forget the impact it had on our community. … That always remained with me. And even in my own life, I've focused on having a healthy diet, taking care of myself – it's something I'm very much about. My parents also keep active. So I always felt it would be great to get out any type of awareness for women.
Fox News: How much did that loss impact you?
Garrett: It was traumatic. It affected the entire school. … None of us could really understand as children. We didn't really understand how someone so healthy could be gone at such a young age. I never forgot it. It just stayed with me my whole life. And I still think about her occasionally.
Fox News: Where did your confidence come from for the big night?
Garrett: I was a model for a long time. Granted, I was never coordinated enough to walk down a runway. … It's more just fun for me really. My friends were there and one of them is a model who has known me since I was 14. So I wasn't nervous. No one is judging you, hopefully, except yourself. I think the pressures I had when I was a model many years ago, it was different. Because everything relied on that. It was a part of your job. So if you didn't do it right, you might not continue in it. This is more of a fun, uplifting experience.
CLICK HERE TO GET THE FOX NEWS APP
Fox News: What message do you have for women?
Garrett: Here's the thing. I have a heart murmur which occasionally I have to get checked out. … I've always known there are certain things you can do to help prevent things, like having a good diet, managing your stress, no smoking. But for me, it always goes back to spirituality and trying to take care of you, which is hard to do. … Don't ignore your body. If something doesn't feel right, get it checked. It can be hard to make time, but it all goes back to taking care of yourself as much as you can.
Fox News: How are you giving back?
Garrett: I definitely don't look at myself as someone with a high-profile career. What this career has given me is the opportunity to have time. So I would work eight months out of the year, and then have three months to either do something else or take that time to give back. For the last five years, I've been really dedicated to finding a cause that I can work with, one that made sense for me. So I started working with Habitat for Humanity in Los Angeles.
I worked with the veterans program where you can help veterans get a home, repaint their home or build places. That led me to buildON where I work internationally. I like the concept of what they're about, the fundraising process, is interesting to me. I love that they bring communities together. I really recognized the power on so many levels that selfishly gave me so much more.
I like to give time and money when I can. But I think the importance of giving back is incredibly important, no matter what it is you do in life. We should all have something in our lives that isn't about us. BuildON became that for me for many years. I feel better as a human every time I do something like that.