The emancipation of Nick Cannon: Actor covers up famous 'Mariah' tattoo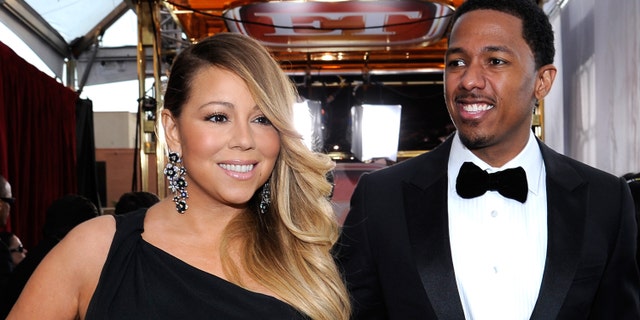 It's a cover-up.
Nick Cannon seems to be trying to sweep under the rug all traces of wife Mariah Carey as rumors swirl that the separated couple are getting divorced.
The 34-year-old rapper and TV personality recently stepped out shirtless in Los Angeles, and the famous "Mariah" tattoo on his back has been covered up with new ink. He displayed an elaborate new crucifixion-scene tattoo after working out in L.A.'s Studio City earlier this week.
While the new ink covers up most of his wife's name, Us Magazine reported that a corner of the letter "H" can still be seen on his right shoulder blade.
The revelation of the over-tat comes days after Carey, while performing in Tokyo on her "Elusive Chanteuse" tour, made headlines by changing the lyrics to the classic Billie Holiday song, "Don't Explain."
Alluding to her estranged ex, the songstress sang, "I know you cheated, motherf**er" – a far cry from the original lyric: "And I know you cheat/Right or wrong, don't matter."
Reports of the couple ending their 7-year marriage have been swirling since the summer.
In a Twitter rant last month, Cannon called out the tabloids for their behavior.
"During this challenging time for me and my family, it saddens me that the media can be such evil bottom feeders," he wrote. "Because my family and I haven't been forthcoming with personal information, people are quick to paint negative pictures and spread rumors."
Aside from postings on Twitter, Cannon has not commented on his relationship with Carey. She has not made any public comments at all, though sources have said that there is little hope of reconciliation for the couple.
Carey, 44, and Cannon got married secretly in the Bahamas in 2008 after just six weeks of dating. Exactly three years later, they couple had twins, a boy they named Moroccan and a daughter, Monroe.
Follow us on twitter.com/foxnewslatino
Like us at facebook.com/foxnewslatino