'The Bachelorette' recap: Rachel wants Ellen DeGeneres' opinion on her men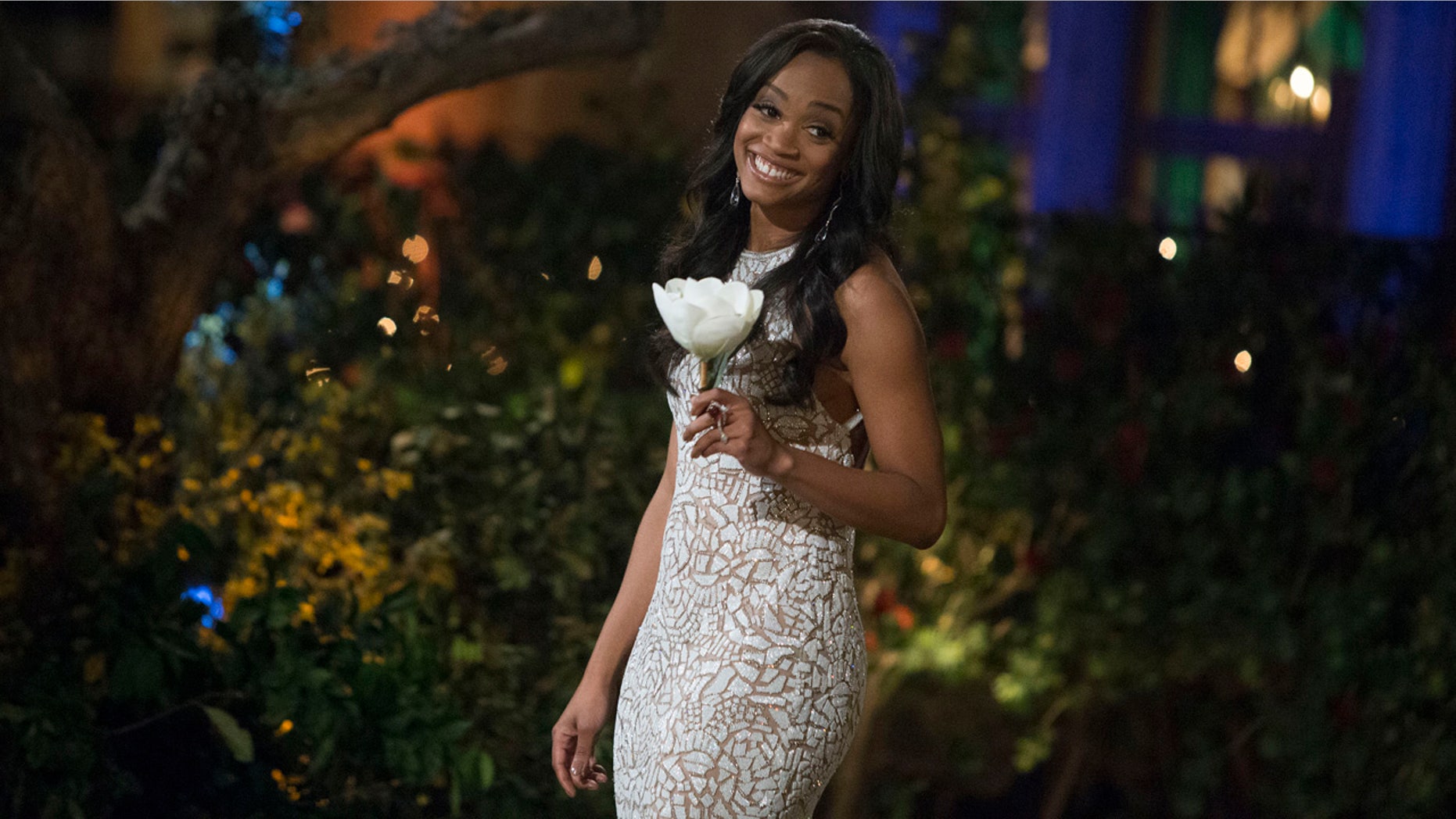 "The Bachelorette" Rachel Lindsay had another star help out during her quest for love.
But things got heated in the mansion as two suitors exchanged harsh words.
Those were the highlights of Monday night's episode. But first, Rachel sent DeMario home after he had returned to the house even though she had eliminated him earlier.
DeMario wanted to plead his case after his gal-pal told Rachel that they were still together when he signed to do the reality show.
He admitted he had screwed up by not being honest and begged, "Will you please give me another chance?"
But Rachel said no and sent him packing—again!—to the relief of the other suitors.
Rachel had some private time with Lucas, the "Whaboooom!" guy, who told her his nemesis Blake "maybe has a crush on me." He claimed that Blake stood over his bed suggestively eating a banana!
Blake denied this story to Rachel and desperately wanted Lucas to be eliminated in the rose ceremony.
But instead, Rachel eliminated both of them, so they wound up yelling at each other in the courtyard.
Later, six guys went on a group date with Rachel at the "Ellen DeGeneres Show." Rachel wanted the comedienne's opinion of the men.
"I hope one of these guys is the guy 'cause she's looking for love," DeGeneres told the cameras.
The guys stripped off their shirts and danced for the ladies at the show.
During their Ellen who interview, Alex, who is from Russia, admitted he had peed in the pool at the mansion.
Fred, who had gone to grade school with Rachel, finally got to kiss her but then she told him she didn't reciprocate his feelings.
"It was like a little boy was kissing me," she sighed to the cameras.
Meanwhile, Eric, an African-American personal trainer, got upset at the house, saying Rachel was playing a game. Iggy got mad at him and he and Eric had words.
Later, at a mud wrestling group date where pro wrestler Kenny strut his stuff, Lee and Brice told Rachel's girl pals from "The Bachelor" that Eric's motives weren't good.
Rachel wanted to find out the truth from Eric and told him the other guys' complaints.
Eric confronted Lee, a white singer/songwriter from Nashville, who said that the fact Eric said he'd never experienced love was a drawback.
Eric countered that Lee was the one who was NOT genuine.
Lee said, "You have so much potential but last night you were screaming. I heard you yell at Iggy."
While Lee told Eric, "I love you to death," in the next breath he charged, "You're closed off."
Eric told the cameras Lee "has a lot of snake in his DNA."
After Rachel gave the group date rose to Eric, Iggy discussed the situation with Rachel.
Iggy then went back to Eric and admitted he had talked about him with the bachelorette.
Eric was angry Iggy had been talking about him.
A disgusted Lee then decided he would "throw Eric under the bus" and tattled to Rachel, "He was screaming at Iggy so loud…It's drama that shouldn't be here."
Rachel asked Eric his opinion on the issue and he sighed, "I have a lot of people coming at me."
The pretty attorney warned Eric that she might have doubts about him.
Furious at the other guys, Eric called them all together out of Rachel's hearing and said, "Don't make this thing about me. Maybe I'm a threat to everybody."
When Lee tried to mess with him again, Eric shouted at him, as the show ended, "My name is in your mouth, that's what makes me mad!"
A preview for next week's episode hinted that a racial controversy will erupt after Lee calls Eric aggressive.