'The Americans': Keri Russell says getting hit during fight scene 'not so bad'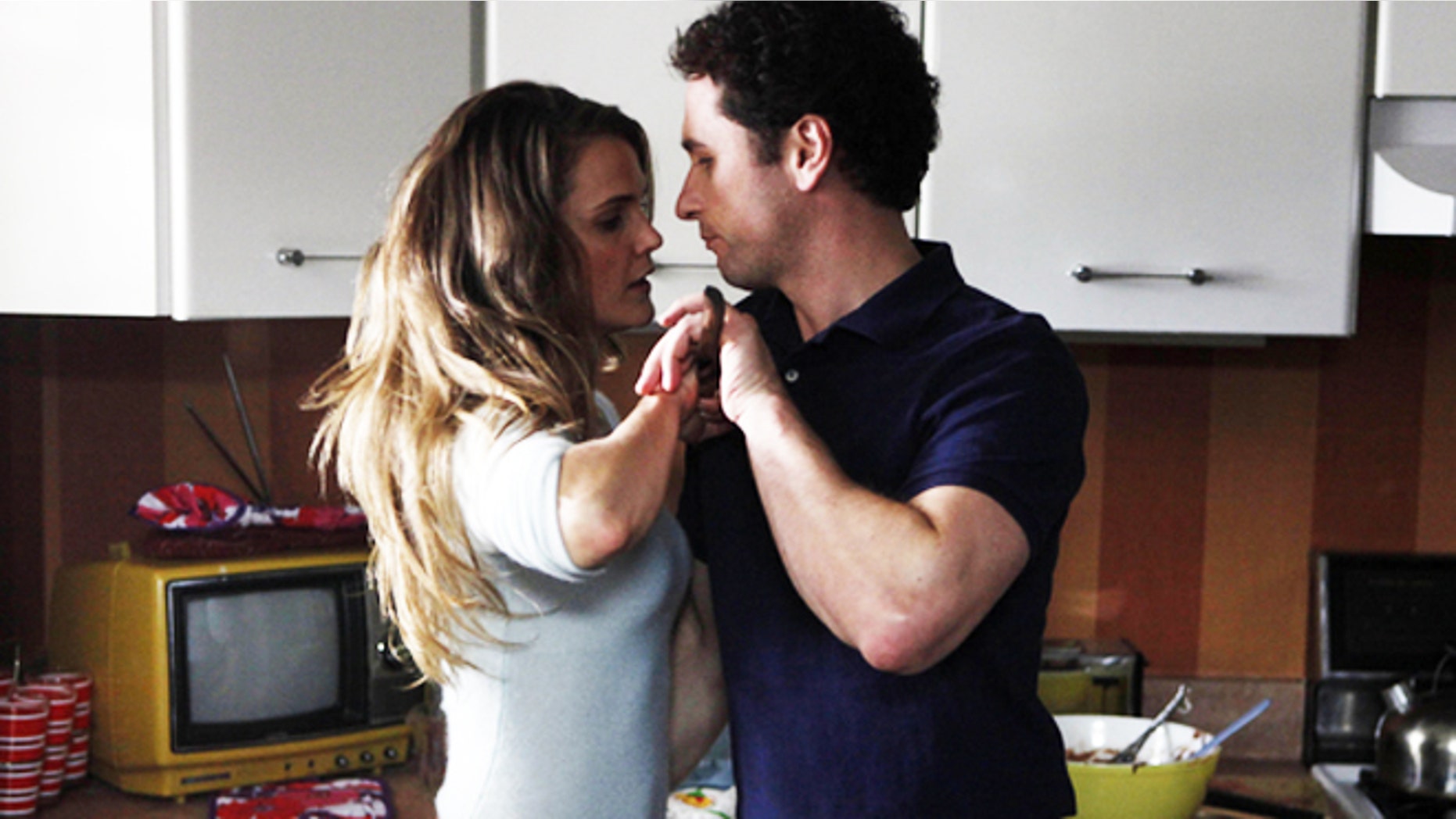 PASADENA, Calif. – In the Season 3 opener of "The Americans," there is a compelling fight scene in which petite, Russian spy Elizabeth Jennings (Keri Russell, who stands at 5-feet 4-inches) -- takes on FBI agent Frank Gadd (Richard Thomas, who is about half a foot taller and seriously outweighs her) and one of his hulking cohorts -- and kicks both of their butts.
It is a rousing start to the next 13 episodes of the '80s Cold War spy thriller in which the hand-to-hand combat, surprisingly, is one of Russell's favorite parts of the job. Of course, it is not without its drawbacks, and one time the former "Felicity" star did get clocked by one of the stuntmen.
"I don't think I had ever really been hit in my face and we were doing this combination drill," Russell recalls. "I got hit in the face and I was bleeding. Then you think, 'It's not so bad to be hit." And then I thought, 'I am going to hit you right back.'"
In order to be effective with the Krav Maga fight moves she uses in the series, Russell needs to be in shape. Since the long hours of filming "The Americans" doesn't allow her time to fit in a workout, she says she gets the job done by chasing after her 3-year-old daughter Willa and her 7-year-old son River, who occasionally visit her on set as she lives within biking distance of the Brooklyn studio.
"My little one comes when we are doing hair and makeup, and she will say, 'You have yellow hair today,'" says Russell, who is constantly changing her appearance when Elizabeth goes undercover. Her son, however, isn't as fascinated by the goings on. "I keep telling him how cool I am but he just doesn't get it," she says laughing. "He doesn't believe it. He's like, 'No.'"
The love of their children is one thing that Russell and Elizabeth have in common, but the comparison pretty much ends there, as their child rearing methods are 180 degrees apart.
Elizabeth takes the hard line, and in Season 3, her goal is to break the news to her teenage daughter Paige (Holly Taylor) that she and hubby Phillip (Matthew Rhys, Russell's real-life boyfriend) are not really travel agents, but Russian spies, and then recruit her all-American-raised daughter to work for the Soviet Union.
"Elizabeth is not always the best mom, which I love playing," Russell says. "I hope I'm a warmer mom than Elizabeth. It's just different, though. Culturally, she's different than a cozy American mom. I don't think she loves her kids any less…She's informed by her life and, I think, she's fiercely protective. She loves her children. I just think she shows it in different ways."