Teresa Giudice will reevaluate marriage after husband finishes prison sentence
Teresa Giudice married her high school sweetheart Joe 18 years ago but is now unsure what the future holds for the couple.
"Will I still be married to Joe in 40 years? I have no idea. You don't know what life will bring," the star told US Weekly.
She told the mag she still holds anger towards her husband for making poor financial decisions which resulted in the reality star going to prison for almost a year.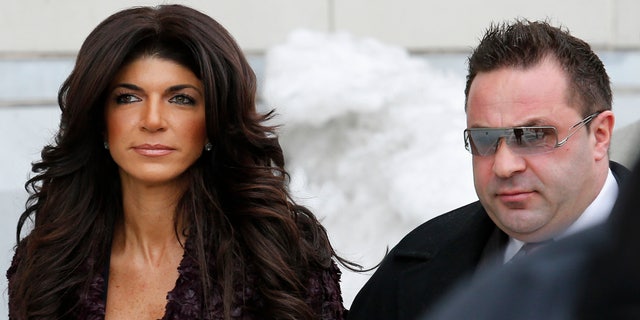 "I know he didn't mean to do it intentionally, but I'm still mad at the situation. He should have been on top of everything," Giudice shared.
But regardless of the resentment she fosters towards her spouse, she has "not yet" thought about leaving him.
As for rumors about infidelity on her behalf as well as her partner's the Giudices are paying little mind.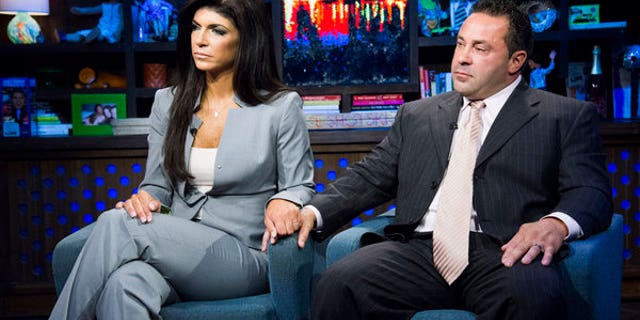 "I'm surprised it took over a year for something like that to come out about me. I have a lot of guy friends. I really don't care what people think — I'm not living in a bubble, I have to go on with my life. And when I was away, Joe was photographed with girls and he told me, 'Listen, they were with my friends,' and I said, 'OK, fine.'"
With all the marital drama, Giudice has decided to stick by her man at least until he finishes out his prison sentence and she can assess the relationship.
"When he gets home, we'll see. We have to ride this whole thing out. He has to serve his time, come home and do amazing. And then I'll answer that question. But I am giving him a chance. That's why I'm standing by him."
Giudice is coming out with a book about her post-prison life called "Standing Strong."