Taylor Swift's Most Epic Breakup Songs — and the Guys That Inspired Them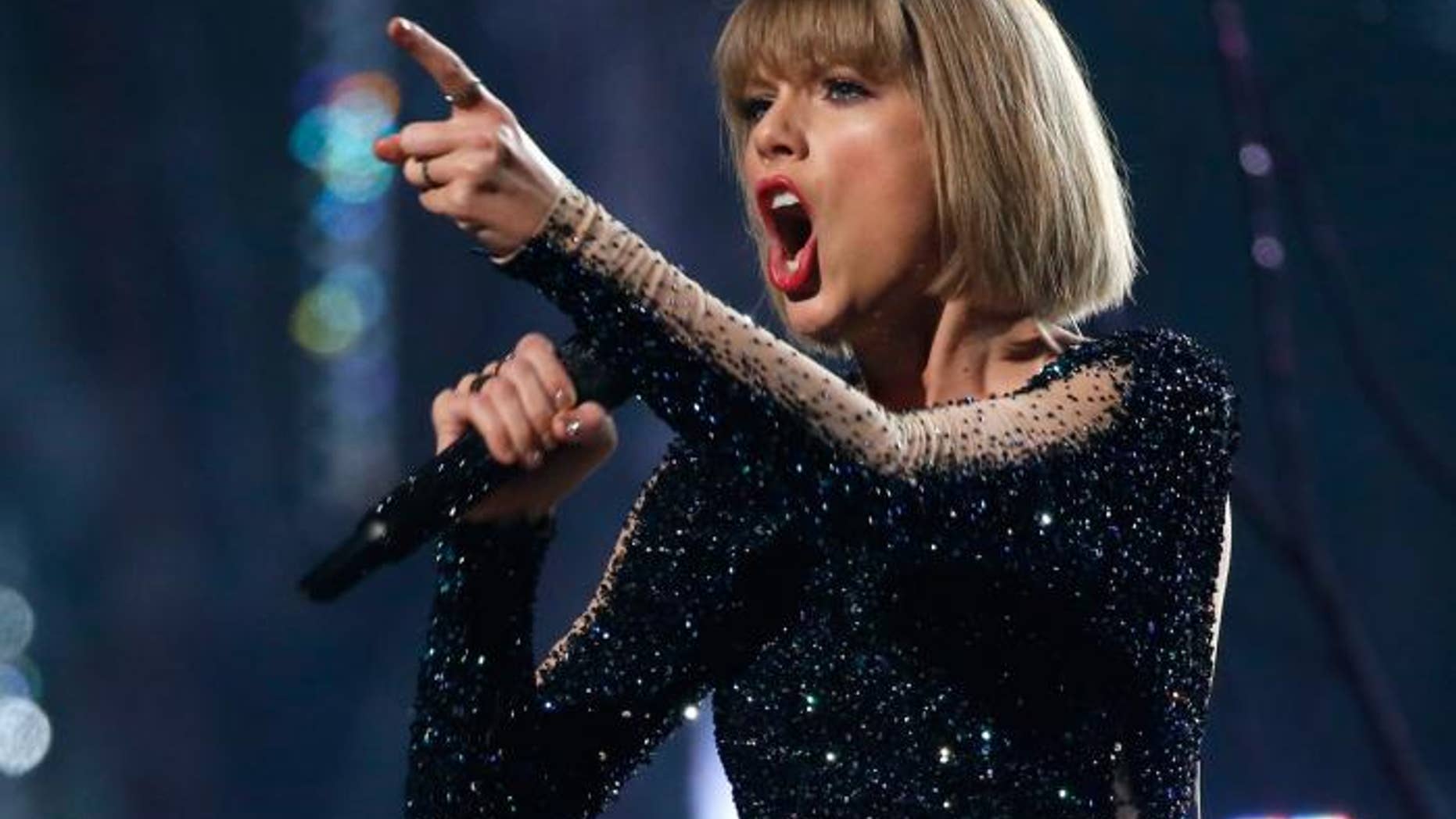 Looks like Taylor Swift and ex-boyfriend Calvin Harris might have some "bad blood."
A rep for Swift confirmed that Harris' summer hit "This Is What You Came For" was actually written by Swift under the pseudonym Nils Sjoberg. According to TMZ, this information was released because Swift was upset that Harris told Ryan Seacrest he "couldn't see collaborating with her in the future." Furthermore, it's rumored that his comments were actually the reason for the breakup.
Harris took to Twitter to set the record straight and to throw some shade. The producer claims that he wrote and produced the music while Swift wrote the lyrics — but he also says it was Swift's idea to keep the collaboration a secret. Harris didn't stop there: "I know you're off tour and you need someone new to try and bury like Katy ETC but I'm not that guy, sorry," he tweeted. "I won't allow it."
No reaction from Taylor or her camp yet, but if the past is any indication, we can expect a response in the form of a breakup single. So, in honor of Swalvin's Twitter feud, here are five of T. Swift's most epic breakup songs — and the bros that inspired them:
"I Knew You Were Trouble" – Harry Styles
Taylor and One Direction's Harry Styles shared a whirlwind romance back in 2012 before breaking up three months later in the British Virgin Islands, and her subsequent jam "I Knew You Were Trouble" is rumored to be about Styles. Based on Styles' playboy reputation and these lyrics, the connection makes sense:
"Now I heard you moved on from whispers on the street, A new notch in your belt is all I'll ever be. And now I see, now I see, now I see."
'Forever and Always' – Joe Jonas
Back in 2008, the hottest couple on the block was Taylor Swift and Joe Jonas — that is, until the infamous relationship-ending 27 second phone call heard round the world. Relations between the two seem to have improved over time — they've even double-dated together with their new love interests — but Joe will still have "Forever and Always" as a reminder of his time with Swift.
'We Are Never Ever Getting Back Together' – Jake Gyllenhaal
"We Are Never Ever Getting Back Together" was the breakup anthem of 2012, and it was reportedly written about heartthrob Jake Gyllenhaal. The on-again-off-again couple dated from October 2010 to January 2011. (What's more, it's also rumored that Swift wrote the song "All Too Well" about Gyllenhaal.)
'Dear John' – John Mayer
Perhaps the most obvious ode to a relationship gone sour is "Dear John," which is clearly about Swift's relationship with John Mayer at the end of 2009. In an interview with Rolling Stone, Mayer said he was "really embarrassed" by the song and "didn't deserve it." We can't say for certain what exactly led to the couple's demise, but these lyrics are pretty damning:
"Dear John, I see it all, now it was wrong. Don't you think nineteen is too young? To be played by your dark twisted games, when I loved you so? I should've known."
'Picture to Burn' – A Jerky High School Boyfriend
What's a good breakup song without talks of revenge and not-so-subtle name-calling? Swift's 2008 song "Picture to Burn" covers all of the bases. According to a high school classmate, Swift's song is allegedly about a former flame who left her for one of her friends. Not one to take a loss lying down, Swift sings:
"There's no time for tears, I'm just sitting here, Planning my revenge. There's nothing stopping me From going out with all of your best friends, And if you come around saying sorry to me, My daddy's gonna show you how sorry you'll be."