Susan Boyle Autobiography to Chart Rise to Fame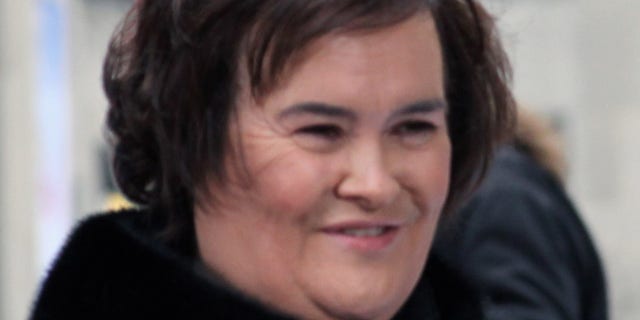 British singing sensation Susan Boyle signed a deal to write her autobiography charting her rise from obscurity to worldwide fame, Sky News reported Tuesday.
The book, entitled The Woman I Was Born To Be, will be published in the autumn.
Boyle rose to fame after her first live audition for reality TV show Britain's Got Talent became an internet hit.
Despite losing in the final to dance troupe Diversity, she was signed to the program's judge Simon Cowell's label and her debut album I Dreamed A Dream was a worldwide smash.
But the Scottish singer's fame came at a price and she struggled with the pressures of appearing in the public eye.
Her publisher Transworld said the book would tackle "the challenges she has struggled to overcome with faith, fortitude and an unfailing sense of humor."
It added: "This astonishing transformation has not always been easy for Susan, faced with all the trappings of celebrity, but in the whirlwind of attention and expectation, she has always found calm and clarity in music. Susan was born to sing."
Boyle, 49, said: "I'm writing this book to try to show that you shouldn't judge a book by its cover and I hope it will benefit other people.
"My story demonstrates that you shouldn't just look at the label, you should look at the whole person, emotionally, physically, mentally and spiritually, and I hope that telling it will show that dreams are not impossible, if you've got courage and a willingness to go on no matter what the circumstances."