'Stranger Things' star's casting in 'Elephant Man' remake criticized by disability charity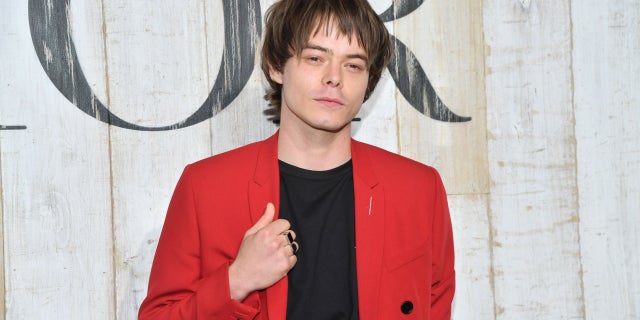 A charity for people with disabilities criticized the BBC for casting "Stranger Things" star Charlie Heaton to play the main character in a remake of "The Elephant Man."
Heaton, 24, was slated to play main character Joseph Merrick, a severely disfigured man dubbed the "Elephant Man." The film was slated to premiere next year, Sky News reported.
Scope, which describes itself as a "disability equality charity" on its website, criticized the BBC's decision to not cast a disabled actor to play the title role. Phil Talbot, the charity's head of communications, called it a "missed opportunity."
SCARLETT JOHANSSON DROPS TRANSGENDER ROLE AFTER BACKLASH: REPORT
"It's disappointing that a disabled actor has not been cast in the remake of 'The Elephant Man,' as it's one of the most recognizable films to portray a disabled character," Talbot said in a statement.
"This is a missed opportunity but sadly, a lack of diversity in the industry is nothing new. Disabled actors still often face huge barriers to break into the business. Not only are the roles few and far between, but castings and locations are often not accessible. There is a massive pool of disabled talent being overlooked."
A spokesperson for the BBC responded saying they were currently in the process of looking for casting disabled actors for various roles."
'STRANGER THINGS' STAR CHARLIE HEATON DENIED ENTRY IN TO US AFTER COCAINE FOUND IN BAGGAGE
"'The Elephant Man' is an iconic drama that has had an important role to play in highlighting changing attitudes to disability and we are currently in the process of casting disabled actors in a variety of key roles," the statement read.
Actors who have portrayed Merrick in the past included John Hurt, Bradley Cooper and Mark Hamill.
The controversy comes after Scarlett Johansson dropped out of the film "Rub & Tug" after she was criticized for taking on a transgender role.