'Stranger Things' Season 2 release date revealed by Netflix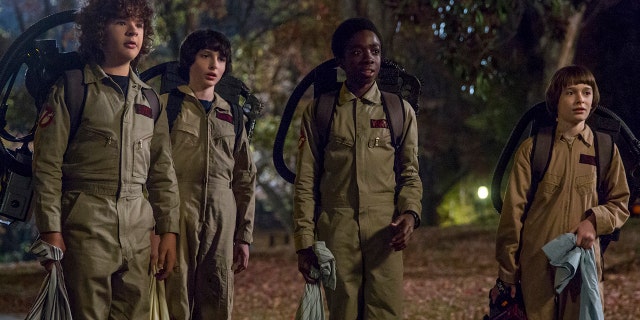 It's going to be an extra spooky Halloween this year now that Netflix has confirmed the release date for its highly anticipated original series "Stranger Things" Season 2. The boys of Hawkins, Indiana will return on October 27, 2017 for an all new, more terrifying, adventure.
The news comes from a tweet posted by Netflix on Tuesday depicting an illustration of Mike, Dustin, Lucas and Will on their trusty bikes staring down some kind of colossal monster in the distance. The mysterious monster was previously revealed during the teaser trailer for Season 2 that premiered during the 2017 Superbowl.
While the release date, which is very close to Halloween, is likely welcomed news to fans of the popular science fiction Netflix series, it's light on details for those that were hoping to get an idea of what the townspeople would be up against this time around. However, that doesn't mean there's no clues out there for what to expect when the show returns.
'STRANGER THINGS' ACTRESS WINONA RYDER CRIED FOR 10 HOURS DURING CHRISTMAS LIGHTS SCENE
Speaking at a Facebook Live event for The Hollywood Reporter, producer and director Shawn Levy revealed that the threats to the characters have been turned up to 11.
"This is definitely darker. I hope everyone's down with this. Because the threats to Hawkins and to our characters are bigger, darker, oftentimes scarier," he said. "So, people who found Season 1 too scary for them, probably you're going to be more scared by Season 2. But again, the best thing I can tell you is, through it all, it's got the best heart."
The release date also came with a brief teaser video from the show's Facebook page that shows the boys in live-action racing toward the disturbance.