Steven Seagal accusers detail rape, sexual assault allegations against actor
In a press conference with their attorney Lisa Bloom, two women detailed sexual abuse allegations against actor Steven Seagal, with one saying he raped her when she was in her "late teens" and the other claiming the famed actor sexually assaulted her when she was 17.
The women, who have both previously spoken out about their claims, went into detail during a Monday press conference facilitated by Bloom.
Regina Simons claimed Seagal raped her 25 years ago at his home.
"He closed the door and approached me from behind; he started kissing my neck and taking off my clothes. I was in shock," she said. "I was completely caught off guard. Seagal was more than twice my size and twice my age. I was not sexually active nor had I ever been naked in front of a man before. I froze… I remember him taking off his robe and the next thing I knew he was inside of me."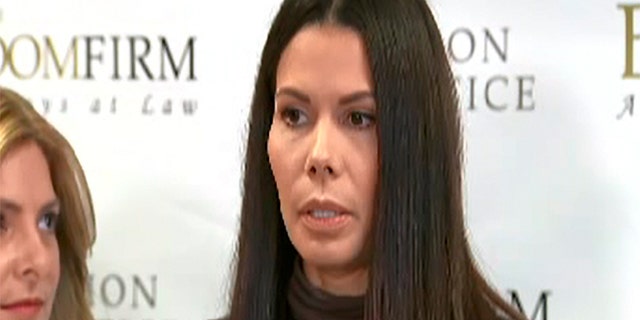 Faviola Dadis said she was 17 when she met Seagal in 2002. She claims their meeting took place at a hotel.
"Steven approached me and said he would like to act out a romantic scene ... I felt uncomfortable because I was in my bikini and I expressed this ... Steven slipped his hand under my bikini top and simultaneously slid his hand over my vaginal area… I quickly yelled that this audition is over, and I began gathering my things. Steven sat there calmly as if nothing had happened while I was noticeably upset and terrified by the experience. Steven's security guard stood blocking the doorway and only moved when Steven motioned to him."
Seagal's attorney did not immediately return Fox News' request for comment.
Seagal has previously been accused in a story by The Wrap of sexual assault by Jenny McCarthy, a claim he denied, and by another woman, former Bond girl Rachel Grant. He too denied her claim.
"Our client denies having such contact with Ms. Grant and further vehemently denies any alleged assault at all, in particular, the alleged assault occurring in Sofia, Bulgaria, in 2002."