'Star Wars' spin-off focused on Obi-Wan Kenobi in very early talks
As the Han Solo movie continues to have trouble, Disney and Lucasfilm are already looking ahead at the next "Star Wars" spinoff movie. Reports indicate that early talks have begun to give Obi-Wan Kenobi his own standalone film.
According to The Hollywood Reporter, very early talks have begun with Oscar-nominated director of "Billy Elliot" and "The Hours" helmer Stephen Daldry. However, it's worth mentioning that these conversations are preliminary and the director has not signed on and there are no actors or writers attached yet. In other words, this entire project could be dead on arrival.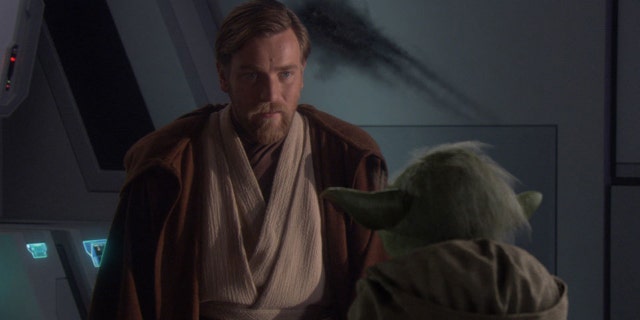 If the project moves forward, though, Deadline notes that it will join "Rogue One," the Han Solo movie and more rumored projects like Yoda and Boba Fett spinoffs in the latest "Star Wars" pantheon. In addition to the trilogy of films that "Star Wars: the Force Awakens" kicked off, the studio has been coming out with side projects set in the "Star Wars" universe, but that aren't a continuation of the larger story like, say, "The Last Jedi" will be.
Fans may remember Obi-Wan as Luke Skywalker's first Jedi mentor. Alec Guinness originally played the character in "A New Hope," but the role was later given to Ewan McGregor for George Lucas' highly criticized prequel films. The character not only trained Luke, but was responsible for training, and ultimately defeating, his father, the man that would later become Darth Vader.
As Entertainment Weekly notes, McGregor has previously expressed an interest in playing Obi-Wan again on the big screen. However, as previously mentioned, no one is attached to the project yet.