Spotlight on '60 Minutes' honcho Jeff Fager as CBS cleans house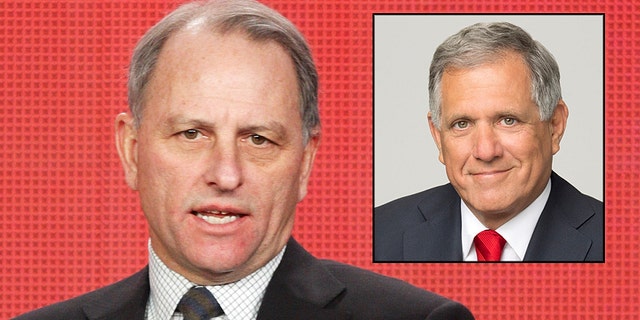 The beleaguered executive in charge of CBS News' "60 Minutes," Jeff Fager, finds himself under a harsh new spotlight as the network makes sweeping changes amid widespread sexual misconduct claims, and as new allegations surface regarding Fager's tenure at the storied franchise.
Now-former CBS CEO Les Moonves resigned on Sunday after at least 12 women came forward to accuse him of sexual misconduct in a pair of New Yorker articles authored by Pulitzer Prize-winner Ronan Farrow. The second of Farrow's bombshells was published on Sunday, hours before Moonves stepped down. But Moonves wasn't the only CBS honcho named in the report, as another woman made accusations against Fager.
"This is a critical moment of accountability in the #MeToo movement. CBS must demonstrate that they will hold perpetrators accountable for their actions."
"A number of the women also said that Moonves retaliated after they rebuffed him, damaging their careers," Farrow wrote. "Similar frustrations about perceived inaction have prompted another woman to raise a claim of misconduct against Jeff Fager."
Eleanor McManus, who has counseled victims of sexual harassment in the media and went public with her own story, told Fox News: "This is a critical moment of accountability in the #MeToo movement. CBS must demonstrate that they will hold perpetrators accountable for their actions, and show that abuse of power by someone in a position of authority will no longer be tolerated."
Back in July, Farrow cited 19 current and former staffers who alleged that Fager "allowed harassment in the division," while six former staffers accused Fager of inappropriate touching. The latest allegation against Fager comes from Sarah Johansen, a former CBS intern, who told Farrow that the "60 Minutes" executive producer groped her at a work party.
"All of a sudden, I felt a hand on my ass… The hand belonged to an arm which belonged to Jeff Fager," she told Farrow. "I really felt like this was one of the most sexist places I've ever worked."
She told Farrow the famed news magazine has a "boy's club" culture and female staffers referred to avoiding the "Fager arm" at work functions. Farrow corroborated Johansen's story with a male producer on the show.
Fager remains atop "60 Minutes," even after his former boss has stepped down. Johansen told Farrow she decided to speak out because she "can't believe" he returned to the network after the initial claims were made against him. The network is investigating claims made against Fager.
"The latest revelation about Les Moonves further demonstrates that there continues to be is a systemic culture of harassment and abuse of power in the newsroom. CBS has a responsibility to protect its employees and create safe and equitable workplaces," McManus said.
Moonves and CBS announced plans to donate $20 million to charities affiliated with the #MeToo movement and equality for women in the workplace. The $20 million would come out of any compensation the outgoing executive is due to receive following the conclusion of an ongoing investigation into the allegations against him.
CBS has made significant changes this week, cutting ties with Moonves and five board members while adding six new independent directors to its board. The network did not immediately respond when asked for comment regarding Fager and the investigation into claims levied against him.
While Fager declined comment when reached by Farrow, Moonves relased a statement on Monday.
"Untrue allegations from decades ago are now being made against me that are not consistent with who I am," Moonves said in a statement. "I am deeply saddened to be leaving the company. I wish nothing but the best for the organization, the newly comprised board of directors and all of its employees."
Fox News' Samuel Chamberlain contributed to this report.