Sports radio host Joe Benigno pressured female staffer to have threesomes with 'his wife and a prostitute,' lawsuit claims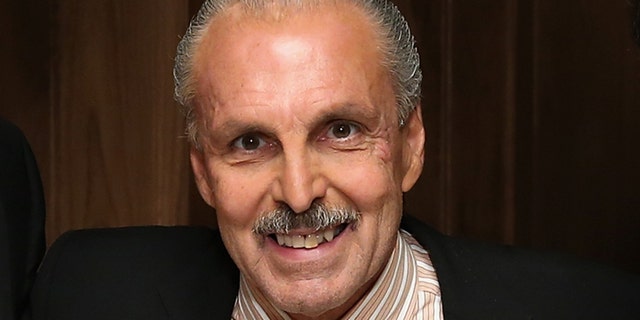 WFAN was run like a frat house, with drinking by employees starting as early as 10 a.m. and executives condoning buying prostitutes for ad clients, according to a shocking lawsuit filed Wednesday by a 40-year-old former CBS Radio ad exec.
Lauren Lockwood, who worked at WFAN from 2006 until last July, claims the station's executives tolerated a hostile work environment that subjected her to sexual harassment.
On various occasions, WFAN host Joe Benigno pressured her into having a threesome, the lawsuit, filed in Brooklyn state court, claims.
Benigno, 64, "whispered in [Lockwood's] ear about having 'threesomes' with him and his wife and prostitutes," the suit claims.
"Benigno showed [Lockwood] a nude photo of his wife with a prostitute and propositioned [Lockwood] to join him, his wife and a prostitute in sexual intercourse," according to the complaint.
Benigno was also accused in the 39-page suit of ranking women in the office on the basis of their looks — and carrying on an affair with a female subordinate for roughly two years.
Lockwood claims that her career was short-circuited after she rebuffed Benigno's advances.
Lockwood, 40, who sold ads for WFAN and the Yankees Radio Network, endured a "Mad Men"-like environment where male executives' affairs with subordinates were tolerated, the suit claims.
The former ad executive's career came to a crashing end soon after the Aug. 26, 2017, Conor McGregor/Floyd Mayweather boxing match in Las Vegas, it is alleged.
In a luxury suite at the match, a brawl broke out between a former male ad exec Lockwood brought as a guest and two current CBS Radio employees over the relative talents of the boxers, the suit claims.
As Lockwood moved to break up the fight, she was punched in the face, according to the suit.
The next day, Lockwood was the only employee to be suspended, it is alleged. Her boss, ad sales exec Sean Argaman, would later fire her, court papers claims.
Click for more from the New York Post.