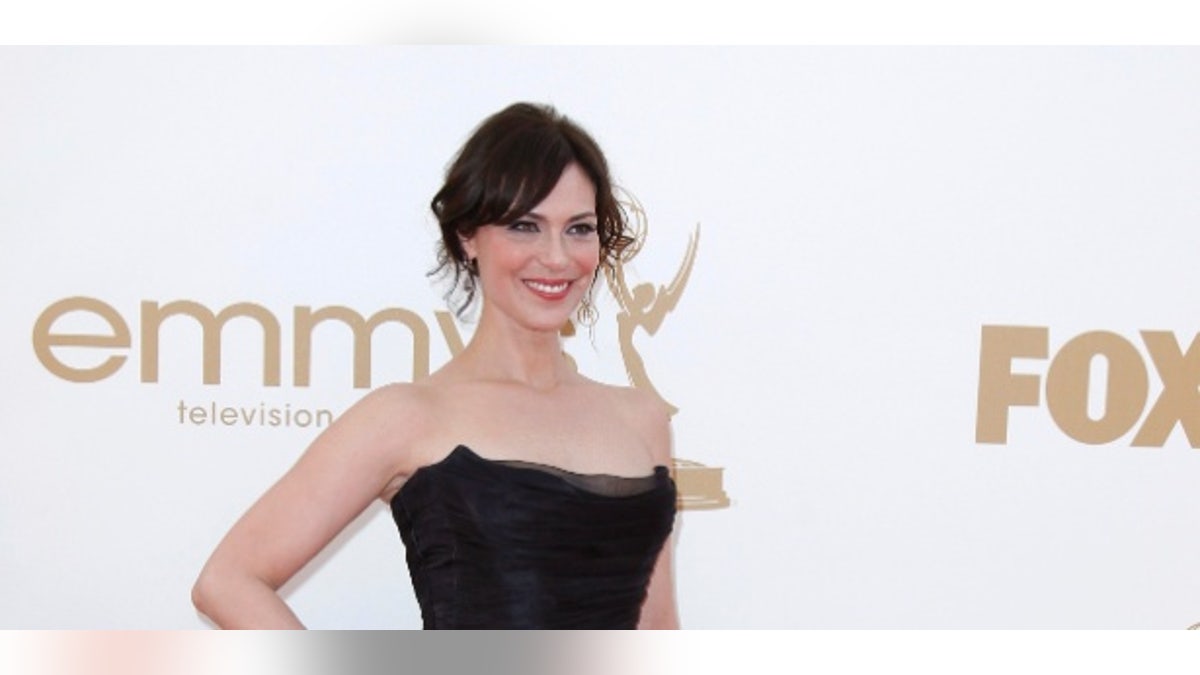 LOS ANGELES – They're apparently dropping like flies – or jabberjays – on the set of "The Hunger Games: Mockingjay – Part 2."
A source closely connected to the Berlin, Germany based set told FOX411 that a number of actors, including Michelle Forbes, who plays Lieutenant Jackson, have sustained injuries in recent weeks due to the intense production schedule and stunts gone awry.
"Michelle has a sprained ankle and busted knee," the insider said. "She is recovering and seeing a specialist."
According to the insider, the scene on the set of the final installment of the book-inspired trilogy is "pandemonium."
"There is a lot of yelling and everyone is getting confused with scheduling and their shots," the insider said. "Everyone just wants to get this done and get home. The actors have tremendous respect for Francis Lawrence (the director). He is really the glue holding this whole thing together."
A source tied to the film's studio, Lionsgate, however, denied there have been any injuries, and said filming is on schedule.
Photos also emerged last week that seemed to show star Liam Hemsworth limping, with multiple outlets reporting he had injured his ankle on set, and that a production day had been lost. But a source told E! News that the 24-year-old actor did not sustain the injury while working on the Berlin set, and that no production time was lost.
Indeed injury rumors and reports have long plagued the popular film franchise.
Hemsworth twisted his knee on the set of "The Hunger Games – Catching Fire" in 2012, but felt "obliged" not to let anyone down and tried to fight through it.
Reports also surfaced last year that Jennifer Lawrence came very close to suffering a "choking" injury while in-production for "Mockingjay – Part 1" in Atlanta. The leading lady also admitted that she "went deaf for several months" during the "Catching Fire" filming, having caught several ear infections from the diving and water scenes before a jet from one of the cornucopia scenes punctured her eardrum.
During the trilogy's first installment, Lawrence sustained some serious bruising during "wall runs" – which involved running into a wall as hard as possible to get traction. But on one take, she admitted that her foot didn't catch on as planned.
Reps for Forbes, Hemsworth and Lionsgate did not respond to a request for comment.
"The Hunger Games: Mockingjay – Part 2" is slated for release on in November, 2015.
- Danielle Jones Wesley contributed to this report.
Follow @holliesmckay on Twitter.