Source: Jackson Family 'Postpones' Annual 'Family Day'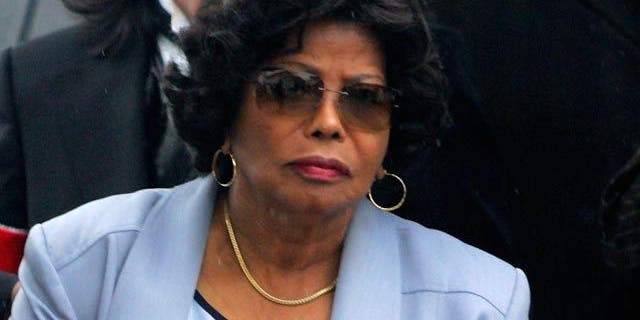 For decades, the extended Jackson family has held an annual "Family Day" usually in the late summer, during which all the relatives reunite, cook, play card games and make an effort to limit the fighting and play nice.
Sources tell Fox411.com that the event was long-scheduled for this Wednesday, and the family fought hard to go ahead with the reunion, but at the last minute, they had no choice but to "postpone."
"The Jackson's really pushed hard for Family Day to happen and Katherine was really holding out for it because she wanted things to die down," an insider told FOX411's Pop Tarts. "But it got too complicated with certain members being banned from the Calabasas house, although they still wanted to go anyway and thumb it to the estate, but in the end they had to postpone. No new date has been set."
Despite the hoopla that has surrounded the Jackson family over the last couple of weeks – from mother Katherine being reported as missing and losing her guardianship over Michael's three children, to several siblings reportedly getting into a altercation requiring police interference at the Calabasas home, to the latest news that several members of the family have been barred from that family home – the famous feuding family still trying to forge ahead with some sort of unity.
There was even talk of the Family Day – which typically draws up to 100 Jackson relatives – going down at Neverland Ranch, although that would require cutting through a significant amount of red tape to ascertain permission. Speaking of the famous sprawling Santa Barbara digs Michael Jackson once called home, we're also told that MJ's eldest son, Prince, has for a long time held a strong desire to buy the ranch back outright. But as for Family Day, it is likely that if all goes to plan that the kids will still attend for Katherine's sake.
"They have gone on occasion before with Michael, and usually stayed close by his side," continued our source. "But Michael only ever went when he was at a low point."
But now, it's the siblings that are trying to cool things off and rise from one of the biggest low points within the Jackson clan.
"The plan they hatched last week clearly backfired and fans have turned against the family. The fan backlash has been devastating, and that bothers them more than any media report or bad publicity," explained our source.
And given the plethora of tweets that have come out against the family over the past few days, the term "backlash" may just be an understatement.
"The other not as famous Jackson's are some money hungry idiots," tweeted one, another said that "watching Michael's siblings fight, literally, his children for his money is disgusting," while another called them all a "sad media circus" and another noted that the family "is self-destructing because now that Michael is gone, money is running on empty."
"They are keenly aware of public perception and now want to put on their best front," said the insider, adding that Janet has now returned to Atlanta, Tito has gone off to Tokyo to perform with his blues band and that Jermaine "has crawled under a rock for now."
Incidentally, Jermaine has called for peace within the family, and rescinded his support for the controversial letter alleging that the estate executors were taking advantage of his mother and that MJ's will was a fraud. It was that letter that reportedly launched the lengthy family saga.
"Mistakes have been made and irrational things have been said on both sides in a highly-charged emotional environment," he wrote Wednesday in a statement on Twitter. "It is time for us all to draw a line in the sand and move towards peace, co-operation, love and healing. I truly hope that we can find it in our hearts to do so. Because above and beyond anything else, what matters … is family."
Reps for Katherine Jackson did not respond to a request for comment.