Sony hack: Execs make racist jokes about Obama; A-listers slam those publishing leaks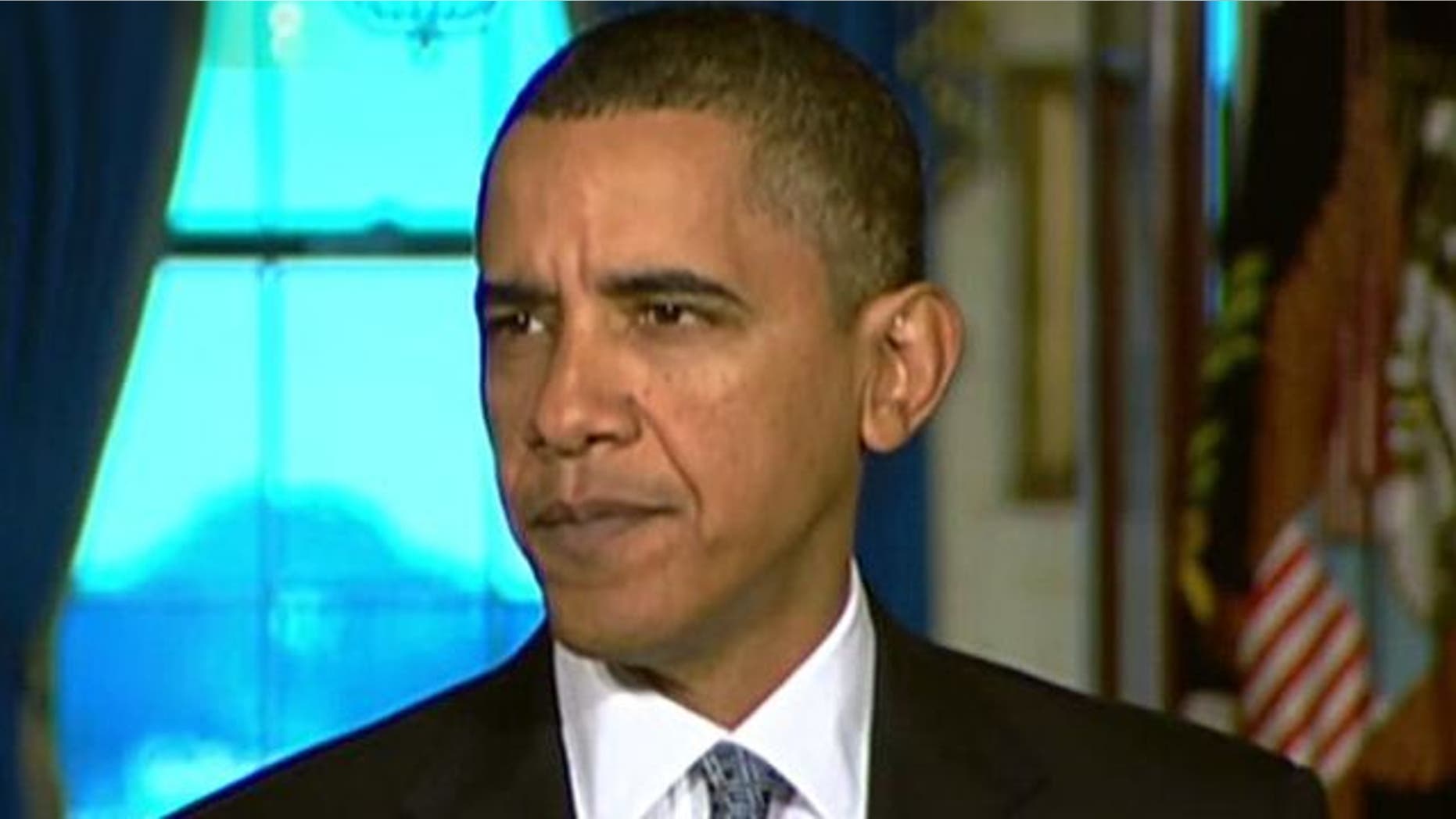 LOS ANGELES – It's a plot that keeps thickening.
More incriminating personal information was leaked Wednesday following the unprecedented Sony Pictures hack, this time in the form of  emails between top producers and executives belittling a number of major stars and projects, and even making racist jokes about President Barack Obama.
In one email exchange, Sony co-chairperson Amy Pascal -- a prominent Democratic party donor and Obama supporter -- asked movie producer Scott Rudin ahead of a fundraiser what she should ask the President "at this stupid Jeffrey (Katzenberg) breakfast," to which Rudin quipped "would he like to finance some movies."
"I doubt it. Should I ask him if he liked DJANGO?" Pascal responded, Rudin then retorted: "12 Years."
It goes on.
"Or the butler, or think like a man?" Pascal continued, to which Rudin wrote: "Ride-along. I bet he likes Kevin Hart."
Hart was also called a "whore" by another executive in another leaked exchange for requesting more money.
In other exchanges between Pascal and Rudin, Angelina Jolie was called a "spoiled brat," and unflattering comments were made about everyone from Tom Cruise, David Fincher, Aaron Sorkin, and Adam Sandler.
Rudin issued a statement to Deadline apologizing for the emails, which he said were written in haste.
"I made a series of remarks that were meant only to be funny, but in the cold light of day, they are in fact thoughtless and insensitive — and not funny at all," he stated. "To anybody I've offended, I'm profoundly and deeply sorry, and I regret and apologize for any injury they might have caused."
Because of the leaks, Sony executives are no longer corresponding via email but through text messages in an effort to avoid further information exposure, a well placed studio source told FOX411. It is being internally suggested that the studio may now have to pay its top-tier talent three times what they would have otherwise paid as "damage control" to lure them back.
"This is a relationship business and there is a lot of concern about what this does to future projects," said the source. "But money always wins in the end. The consensus is if Sony can pay big they'll return to the roost."
The Jolie diss served as particular embarrassment for the company, with one source noting that Sony "is like a pariah" to A-list talent now.
However, crisis communications expert Gene Grabowski anticipates that for celebrities like Jolie and Sandler, who are the first to be slammed in the leaked emails, the damage — if any — will be fleeting.
"Calling movie actors spoiled, marginally talented brats is tantamount to calling members of Congress hypocritical windbags," he said. "Everyone already knows such things to be true; it's just so entertaining to hear people say it out loud."
The stolen information is being slowly disseminated to the public on hacker and file-sharing sites, with much more yet to be released, sending Hollywood power players into major alert. It seems some who do business with Sony are already attempting to soften any blows by taking an active stance on Twitter to stop the spread of the incriminating emails and related information.
"This Sony hack is some vile s--t. My policy: don't click & note who's posting stolen emails so I can continue to not click in the future," Rian Johnson, who directed "Looper" and is slated to reign over the next two "Star Wars" films, wrote on twitter.
"22 Jump Street" and "The LEGO Movie" director Philip Lord said the Sony "hack is terrorism."
"Publishing the information aids terrorists. Sony execs are victims and filmmakers," he continued. "We should stand with them."
Meanwhile, Judd Apatow condemned Hitfix for unveiling Sony's "tortured plans for 'Spider Man'" with the tweet:
"In life we all decide what is right and I think printing private information because evil people leaked it is wrong."
The hack remains under FBI investigation, with speculation that North Korea or an organization sympathetic to the country was behind the cyber-attack in retaliation to the upcoming film "The Interview," which parodies its leader Kim Jong ll. However, more information has since unfolded – suggesting that Sony was a victim of an extortion attempt.
An email sent to several top executives three days before the hack, first posted by Mashable, states: "We've got great damage by Sony Pictures. The compensation for it, monetary compensation we want. Pay the damage, or Sony Pictures will be bombarded as a whole. You know us very well. We never wait long. You'd better behave wisely."
Sony did not respond to a request for comment.