Sofia Vergara is highest earning woman on TV: 'We're in this country and we're taking over'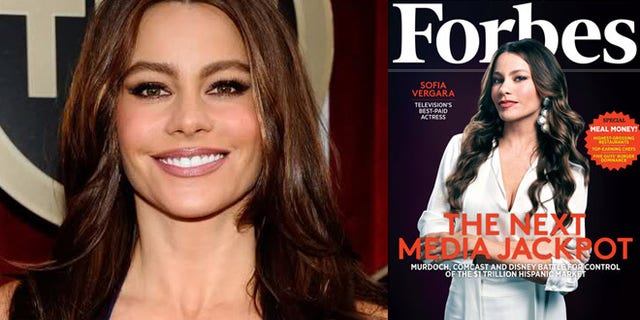 Sofia Vergara is the highest earning woman on television, according to estimates calculated by Forbes magazine.
Vergara made $19 million over the past year, with $7 million coming from her hit show "Modern Family" and $12 million from endorsement deals.
Forbes calls Vergara the biggest Hispanic crossover star since Desi Arnaz, and says companies who want to reach the $1 trillion Hispanic market are clamoring for Vergara. KMart alone is paying her $7 million for her eponymous clothing line.
"The truth is out that we're in this country and we're taking over," Sofia told Forbes. "To see people paying attention to the cultural changes ... is fantastic."
Vergara, 40, was born into a Colombian farming family. In addition to her personal earnings, the media company she founded in 1996, LatinWE, earned $27 million in revenues in 2011, its best year ever.
Kim Kardashian came in second on the Forbes list at $18 million, and another Latina actress, Eva Longoria, came in third.