Snooki and JWoww Topless in Italy? 'Jersey Shore' Has Italian Groups Enraged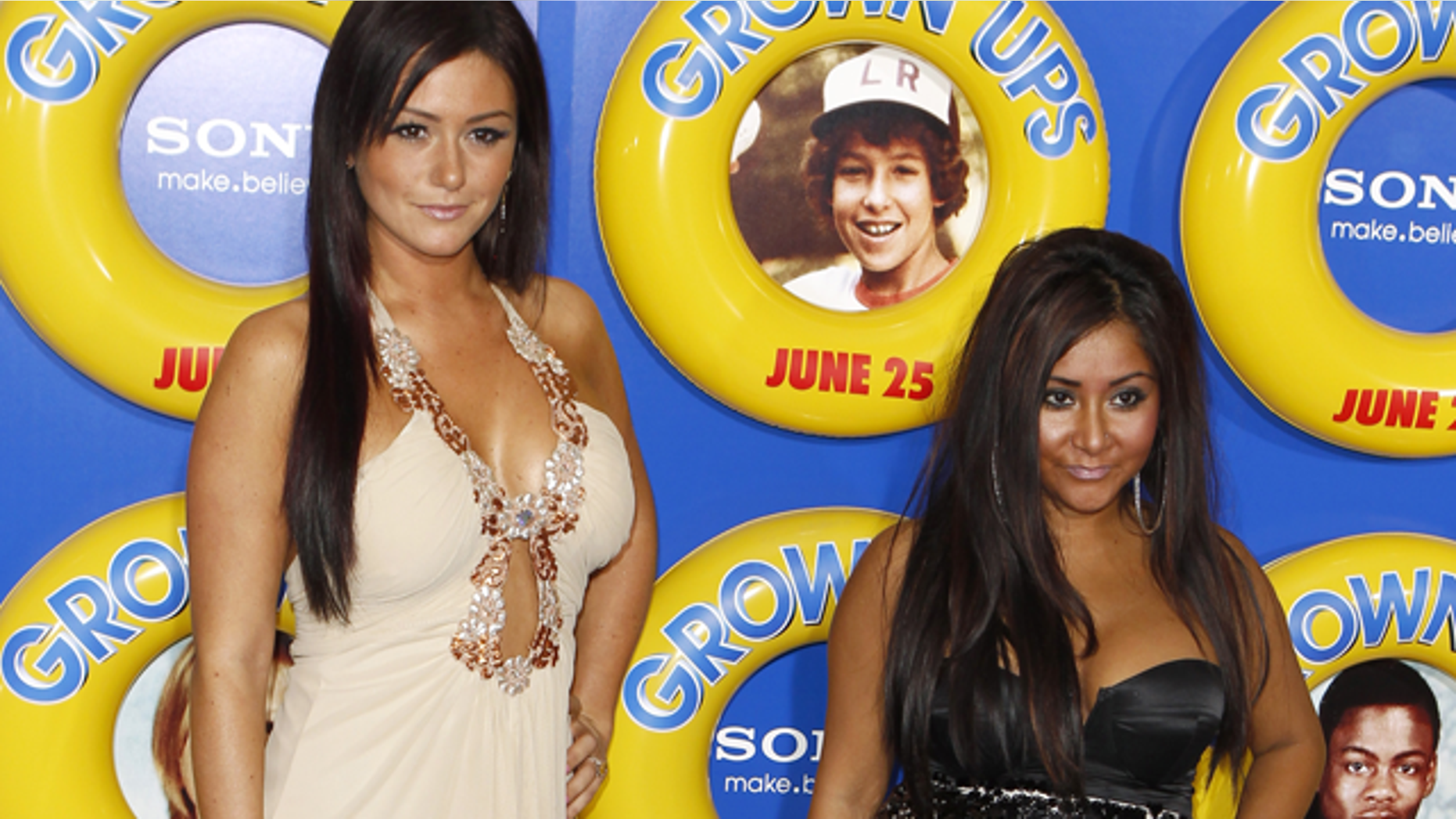 Oh, MTV.
If the controversy surrounding their new teen series "Skins" hasn't been enough to contend with over this past week, the network is now facing outrage from Italian American organizations following Tuesday's announcement that the fourth season of its popular reality series "Jersey Shore," centered on a group of foul-mouthed and badly-behaved Italian-ish Americans, will film in Italy itself.
"We are disappointed that this irresponsible programming will be brought to Italy because it affects the image of all Americans, not only Italian Americans," Joseph V. Del Raso, President of The National Italian American Foundation told FOX411's Pop Tarts. "There is a perverse curiosity in wanting to watch the show and the Italian audience, like the American audience, may be attracted to the show out of curiosity.  But we know that the Italians' good taste will immediately recognize this genre of programming for what it's worth."
Carlo Sclafani, Co-President of the Westchester Coalition of Italian American Organization is also concerned that shooting the show in Italy will further deplore the image of Italian Americans.
"We do not support this negative depiction of Italian Americans, and to shoot in Italy further creates and reinforces the negative stereotyped image of Italians which is not good for anyone, neither Italians nor Americans," Sclafani explained.
But according Richard F. Pellegrino, President of the Italian American Political Coalition, the filming location is not as important as the fact that "Jersey Shore," which initially sparked a firestorm in 2009 over its use of the offensive term "guidos," is not a true reflection of Italian American culture.
"Whether filmed in Italy or on the moon, the characters of 'Jersey Shore' do not reflect a realistic image of the Italian American Community," an upset Pellegrino added. "'Entertainment' is in the eye of the beholder."
On that note, the National Organization of Italian American Women, which prides itself on tolerance and focuses on the positive contributions Italian-Americans have made to the United States, is equally as appalled by the MTV show and its portrayal of Italian Americans.
"We have received many negative comments about 'Jersey Shore' from our members," said Aileen Riotto Sirey, founder of the National Organization of Italian American Woman. "I'm not sure which group is more pathetic: the show itself or those who watch it!"
UNICO National, the largest Italian-American Organization in the USA, also expressed its dismay at MTV's decision to film abroad and is encouraging audiences to turn their backs on the provocative program which regularly features bar fights, binge drinking and derogatory language.
"People used to go to the circus to see the freak show – that is what this will be," a rep told the website TMZ. "It will not only hurt Italians but all Americans … their outrageous, reprehensible behavior will make us look like buffoons and bimbos."
MTV did not respond to the outrage, but issued a statement on Tuesday claiming that filming in Europe will put a "fresh spin" on the controversial, yet highly successful reality show.
"While the stateside 'Jersey Shore' locales have become iconic for our audience, it's really the constantly evolving dynamic amongst the cast that keeps them coming back each season," programming vice president Chris Linn said. "Europe is a fresh spin on a show that continues to reach new heights for us."
The first and third seasons were set in Seaside Heights, N.J., and the Italy-bound fourth season is slated to debut later this year.
So if locals and tourists long to see Snooki's poof or Vinny's fist pump in the flesh, where are the best places to descend upon over the next few months?
"I immediately think of Sicily – Taormina (Giardini-Naxos), Siracusa, Agrigento, Cefalù, and maybe Marsala," a travel destination specialist from "Experience Italy" told us.  Now the party life would depend largely on the time of year.Viareggio near Lucca and the beaches above that area, then of course the Cinque Terre and Santa Margherita-Portofino areas. Then along the Italy Riviera there is cute little and alive town, Borgio Verezzi, near Savona."
Sounds a little more upscale than Seaside Heights. Another difference from the Jersey Shore?
"Most of the beaches in Italy are topless," said the rep.
The Italian Embassy had no comment. They have their own problems these days.
Deidre Behar contributed to this report