SNL's Pete Davidson reveals borderline personality disorder diagnosis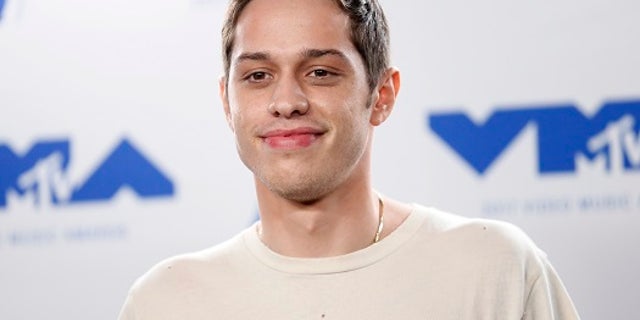 "Saturday Night Live" star Pete Davidson announced Monday that he has been diagnosed with borderline personality disorder.
Davidson, 23, divulged the diagnosis on "WTF With Marc Maron" podcast. He had said he signed into a rehabilitation program in December 2016 after experiencing mental breakdowns, Rolling Stone reported. At first the comedian thought he was having these breakdowns due to his frequent marijuana use.
"I've been a pothead forever," Davidson said. "Around October [or] September last year, I started having these mental breakdowns where I would, like, freak out and then not remember what happened after. Blind rage."
Davidson took a leave of absence from "Saturday Night Live" to attend rehab.
'SATURDAY NIGHT LIVE' ANNOUNCES 3 NEW CAST MEMBERS FOR SEASON 43
"I never really did any other drugs, so I was like, 'I'm gonna try to go to rehab. Maybe that'll be helpful,'" Davidson said. "So I go and I get off weed. They told me there, they're like, 'You might be bipolar,' and I was like, 'okay.' So they're like, 'We're gonna try you on these meds.' And then I got out [of rehab], and then I started smoking weed again — and I'm on meds."
Davidson said he experienced a "really bad mental breakdown" in February which led him to stop using marijuana. Davidson announced he was clean and sober for "the first time in eight years" on his Instagram but said he was still experiencing problems.
"I found out I have BPD, which is borderline personality disorder," the "SNL" star said. "One of my psychiatrists [diagnosed me]. He was always saying before this big meltdown, 'You're probably bipolar or borderline, we're just going to have to figure it out.' "
Davidson, who lost his father, New York firefighter Scott Davidson, during the September 11 terror attacks, said on the podcast that this trauma may have affected his mental health.
KRISTEN WIIG COULDN'T WATCH 'SATURDAY NIGHT LIVE' AFTER LEAVING SHOW

"My big thing is trust," Davidson said. "One day he [Scott] was here and the next day he was gone."
The comedian was 7 years old at the time of his father's death.
Davidson explained that he has been receiving therapy and is on medication but he still feels "depressed all the time."
"It is working, slowly but surely," Davidson said. "I've been having a lot of problems. This whole year has been a f----ing nightmare. This has been the worst year of my life, getting diagnosed with this and trying to figure out how to learn with this and live with this."