Singer Cyndi Lauper Flubs National Anthem During U.S. Open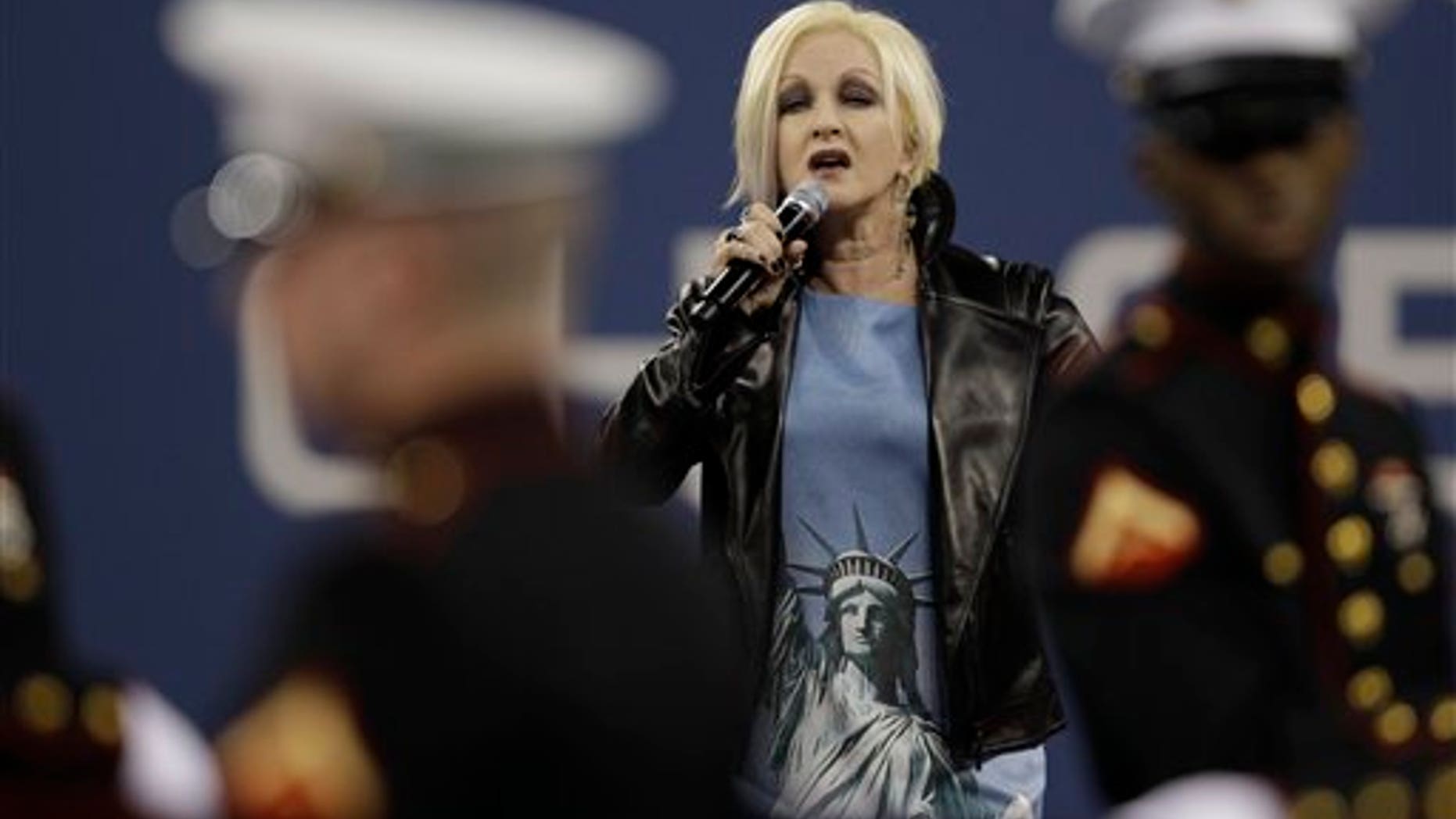 Singer Cyndi Lauper is taking some heat for flubbing the lyrics to the national anthem at the U.S. Open during a remembrance of the Sept. 11, 2001, terror attacks, the New York Daily News reports.
Lauper performed "The Star-Spangled Banner" prior to the beginning of the women's semifinal match between Serena Williams and Caroline Wozniacki. But instead of singing "O'er the ramparts we watch'd were so gallantly streaming," Lauper sang, "O'er the ramparts, we watched as our flag was still streaming."
It was the same line that singer Christina Aguilera botched during this year's Super Bowl.
"Holy Smokes ...'The flag was still streaming' -- Cyndi Lauper just totally DESTROYED the Star Spangled Banner at the #usopen #fail," read one of many mocking posts on Twitter, according to the paper.