'Simpsons' creator Matt Groening on Apu controversy: 'People love to pretend they're offended'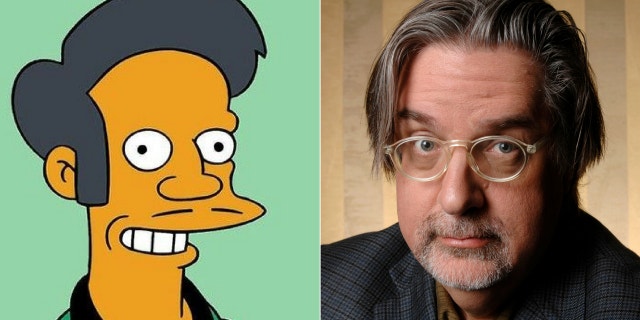 "Simpsons" creator Matt Groening said when it comes to the controversy surrounding the character Apu Nahasapeemapetilon, people "love to pretend they're offended."
In an interview with USA Today, Groening had little to say about the brewing backlash on Apu, the show's convenience-store owner known for his Indian thick accent.
"I'm proud of what we do on the show," Groening said when asked about the Apu controversy. "And I think it's a time in our culture where people love to pretend they're offended."
'THE SIMPSONS' ADDRESSES APU STEREOTYPE CONTROVERSY: 'WHAT CAN YOU DO?'
The creator's comment comes after the character was recently criticized when a documentary called "The Problem with Apu" detailed the hurtful stereotypes Apu portrayed about the South Asian community. The popular sitcom attempted to address the criticism in an episode titled "No Good Read Goes Unpunished" that aired on April 8. In a brief scene, Lisa and Marge Simpson are reading an updated version of "The Princess in the Garden" that was edited to make it acceptable for 2018.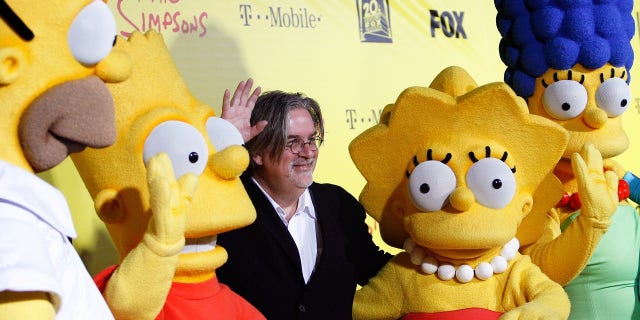 At one point, Lisa turns to the camera and says: "Something that started decades ago and was applauded and inoffensive is now politically incorrect. What can you do?"
Lisa then looks at a picture of Apu with the catchphrase, "Don't have a cow!" written on it.
"Some things will be dealt with at a later date," Marge says, to which Lisa responds, "If at all."
When asked what those last lines meant, Groening responded: "We'll let the show speak for itself."
Many fans weren't satisfied with the way the "Simpsons" creators addressed the issue and called it a "slap in the face." Some said the scene simply dismissed the controversy and a whole episode could have been dedicated to the topic.
'SIMPSONS' STAR HANK AZARIA SAYS HE'S 'WILLING' TO STEP ASIDE AMID APU CONTROVERSY
Actor Hank Azaria, who has been the longtime voice of Apu, had other thoughts on the character. He said he's "perfectly willing and happy to step aside" in voicing the character. The actor added he's also happy to "help transition" the longtime "Simpsons" character into "something new."
"I really hope that's what 'The Simpsons' does. It not only makes sense, but it just feels like the right thing to do, to me," he said.
"I really want to see Indian, South Asian writers in the writers' room, not in a token way, but genuinely informing whatever new direction this character may take, including how it is voiced or not voiced," Azaria said.