Simon Monjack Seen as 'Bad News" to Some, Loving Husband to Others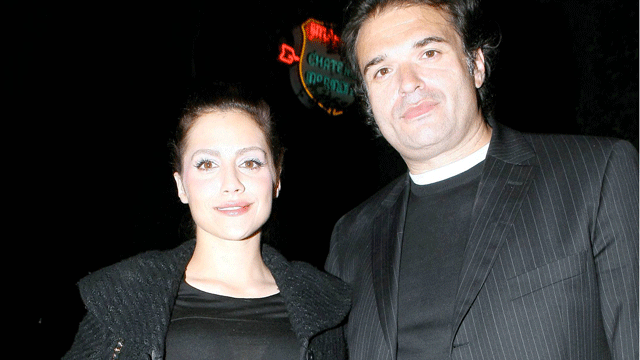 As the initial shock from 32-year-old actress Brittany Murphy's sudden death on Sunday recedes, more information about her lesser-known husband has begun to come forward.
For many, the first time they heard of Simon Monjack was in TMZ's report that the Hollywood producer asked that an autopsy not be conducted on his deceased wife.
Now one Hollywood insider tells Pop Tarts that Monjack was "bad news," while a friend of the couple says he was anything but.
EXCLUSIVE: Brittany Murphy's Final Interview.
First, a little background on Monjack.
Before marrying Murphy in 2007, six months after she ended her engagement to production assistant Joe Macaluso, the 39-year-old screenwriter earned a writing credit on the Sienna Miller flick "Factory Girl" and was the writer/producer/director of the British independent film "Two Days, Nine Lives."
SLIDESHOW: Brittany Murphy's Final Photo, Career Highlights.
In 2006, Monjack was sued by British mortgage and banking company Coutts and Co. for $470,132 and was reportedly evicted from his Hancock Park residence.
The Chicago Sun times also quoted an industry insider describing Monjack as a "con artist" who used his wife's famous name to develop projects that never came to fruition.
According to a source, two years ago Monjack went so far as to hire "Internet artists" to remove negative press circulating about him on the web.
SLIDESHOW: Friends of Murphy Send Their Condolences.
"He was also looking for a publicist that would be do whatever they could to get rid of bad press and restore his public profile," said the insider, who was approached by Monjack to work for him. "But when I saw what a mess he was in financially and what he wanted me to do I declined."
Last month Monjack was implicated in Murphy's dismissal from the Puerto Rico set of "The Calling." Reports said Murphy was being too difficult, and Monjack was arguing with the crew. The film's producers denied the reports, and Murphy's rep denied she had been fired.
Monjack was then hospitalized on their return flight from Puerto Rico after falling ill on the plane.
However, according to Murphy's good friend and former stylist, Tt Collection designer Tiffany Saidnia, their marriage was a happy one.
"Simon was very loving and supportive of her career," she told Pop Tarts. "Brittany was in great spirits and she was excited about her new movie and upcoming scheduled press appearances."
The two were also spotted together last month putting on quite the PDA at LAX where they posed giving their puppy kisses for the paps.
Monjack, who Murphy called her "soulmate," told Access Hollywood on Monday that "my world was destroyed yesterday."
An autopsy was performed on Murphy on Monday. Results are not expected for 4-5 weeks.