Shonda Rhimes slams Katherine Heigl in interview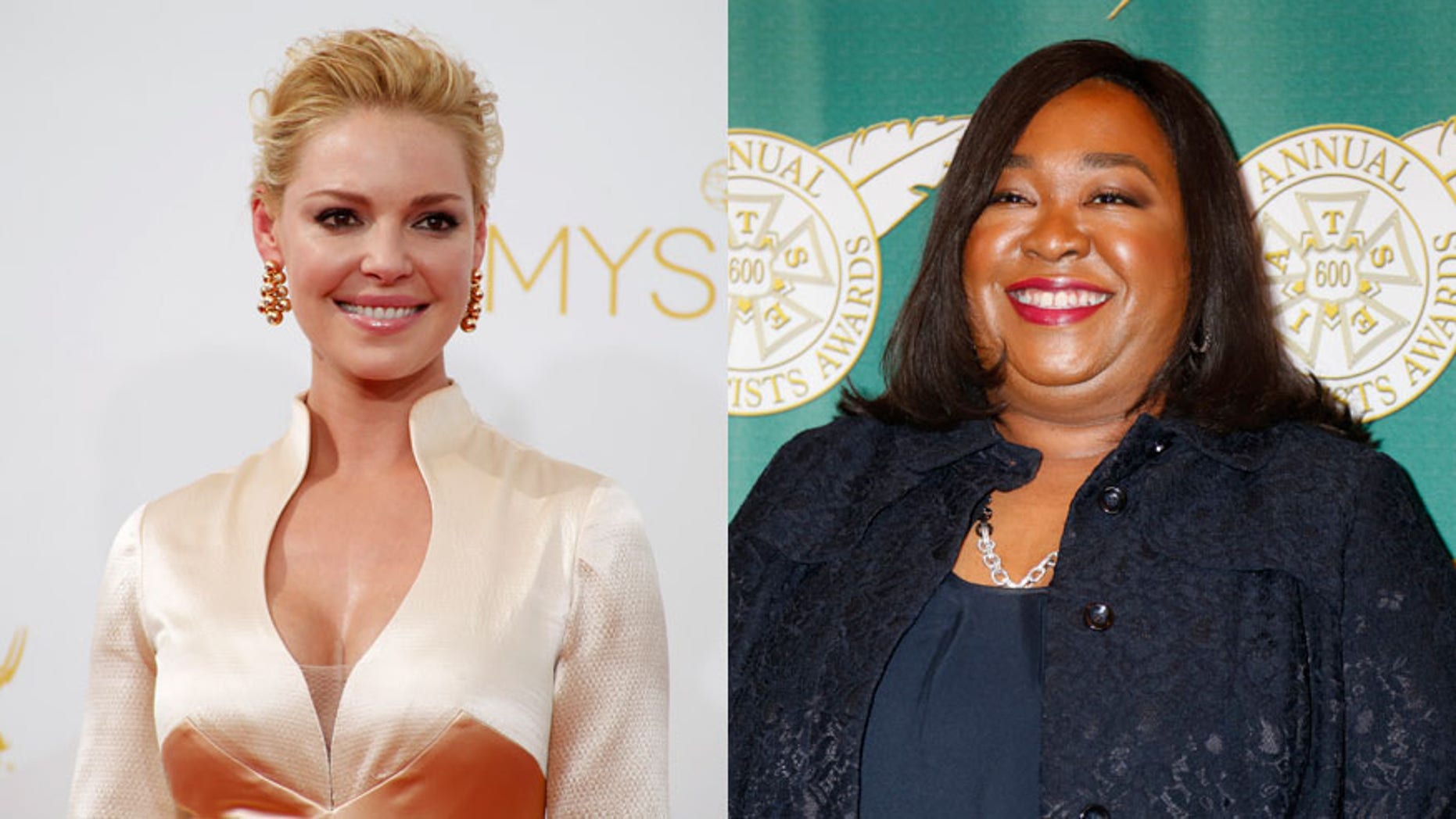 TV powerhouse Shonda Rhimes discussed her mega-hit "Scandal" during an interview with The Hollywood Reporter, revealing that she learned a lot about crisis management from working on "Grey's Anatomy," which has had its own off-set dramas including issues with Isaiah Washington and Katherine Heigl.

Cast member Heigl caused headaches when she removed her name from Emmy consideration in 2008 because she concluded she was not "given the material to warrant a nomination."

Rhimes says that the "Scandal" cast are "tight-knit" and "there are no Heigls in this situation." She continued, "I don't  put up with bulls--t or nasty people. I don't have time for it."

The multi-talented writer and producer has a new show this fall on ABC called "How To Get Away With Murder," starring Viola Davis.
Rhimes also addressed the controversy surrounding the recent New York Times article, in which was called an "angry black woman." She explained why she is not interested in having the newspaper run a retraction. 

"In this world in which we all feel we're so full of gender equality and we're a postracial [society] and Obama is president, it's a very good reminder to see the casual racial bias and odd misogyny from a woman written in a paper that we all think of as being so liberal."
WATCH: Four4Four: '7th Heaven' star molest scandal deepens