Sharon Stone: I felt like I died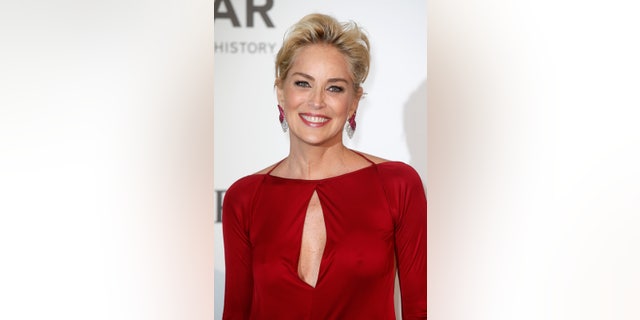 NEWYou can now listen to Fox News articles!
Sharon Stone has described seeing a "white light" after suffering an aneurysm in 2001.
In the new Closer Weekly magazine cover story, the 58-year-old said she also saw her dead friends after experiencing a terrifying subarachnoid brain haemorrhage.
"I feel that I did die," the Hollywood star said. "This kind of giant vortex of white light was upon me and — poof! I sort of took off into this glorious, bright white light."
The "Basic Instinct" star, who was married to journalist Phil Bronstein at the time, continued: "I started to see and be met by some of my friends ... people who were very, very dear to me [who had died]. I had a real journey with this that took me to places both here and beyond.
"But it was very fast — whoosh! Suddenly, I was back. I was in my body."
The mother-of-three said of the experience: "It affected my life so profoundly that it will never be the same."
The "Total Recall" actress said she's no longer afraid of death.
"I get not to be afraid of dying and I get to tell other people that it's a fabulous thing and death is a gift," she said.
"When death comes to you, as it will, it's a glorious and beautiful thing. I had an incredible sense of wellbeing and a sense that it's just so near. Death — it's very near and very safe. It's not a far away or scary thing."
Stone had to relearn basic functions after suffering a massive brain haemorrhage 15 years ago.
"I bled in my brain for nine days. I spent two years learning to walk and talk again," she told The Hollywood Reporter in 2014.
"I came home from that stroke stuttering, couldn't read for two years. I was in an ICU for nine days and the survival rate for what I went through is very low."
This article originally appeared in News.com.au.