Shailene Woodley pens essay on 'the truth' about her arrest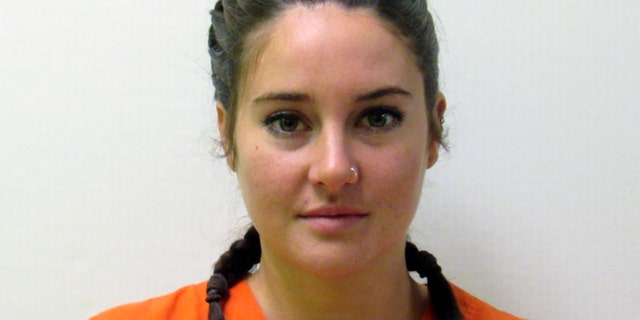 Shailene Woodley is an outspoken activist, but even she knows she can't save the world.
In an essay for Time Magazine, Woodley, 24, wrote about her arrest earlier this month while protesting the controversial Dakota Access Pipeline.
"Simply feeding off the hype of a celebrity's arrest ain't going to save the world," she wrote.
On Oct. 10, Woodley was among hundreds of protesters at a construction site in Sioux County, North Dakota, when she was arrested for trespassing and engaging in a riot. For the last few months, Woodley has been voicing her support for the Standing Rock Sioux tribe, which claims the $3.8 billion pipeline would destroy sacred lands and affect their water supply.
In her essay, posted on Time's website Thursday, the actress was adamant to point out that her arrest coincided with Indigenous Peoples' Day — a name many have given Columbus Day in an effort to pay tribute to the people who inhabited the land that he discovered.
In her essay, Woodley talks about native references "being used in a way that feed our western narrative."
"We buy plastic teepees from Toys-R-Us and set them up in our living rooms for children to play in," she wrote.
Woodley is set to appear in a North Dakota court this month and she could face 60 days in jail and $3,000 in fines if she gets convicted. On Tuesday of this week, she pleaded not guilty to criminal trespass and riot charges.
"I am not scared. I am not afraid," she said. "I am grateful, and I am amazed to be standing by the sides of so many peaceful warriors."
This article originally appeared in the New York Post's Page Six.