'Shahs of Sunset' stars are wild, 'turnt' on the red carpet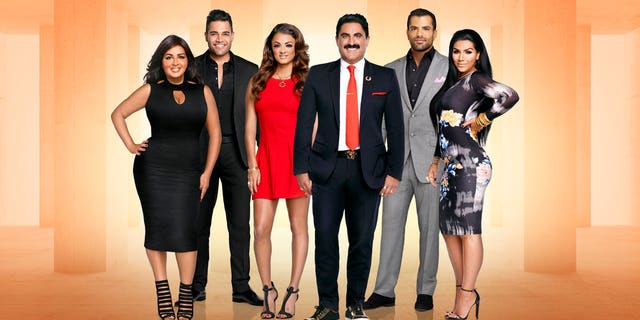 LOS ANGELES – The "Shahs of Sunset" apparently started the party early before the iHeartRadio Music Awards Sunday, with the stars admitting to FOX411 co-star Mike Shouhed was "turnt" on the carpet.
Speaking in third-person an unsteady Shouhed said of the upcoming season, "Mike gets married and divorced in one season."
When asked what fans can expect from the show he promised, "Lots of f--king craziness."
Asa Soltan Rahmati added with a big smile, "He's not wrong. He's not exaggerating."
Shouhed, 37, was married in March and divorced in November after his wife found messages in his iCloud proving he was unfaithful to her in the past. Shouhed told People he felt blind-sighted by the divorce after he found out about it online.
Rahmati said the Bravo show is filled with drama.
"You're going to see heart-wrenching and heartwarming. You are going to see crazy drama. You're going to see craziness more than we have ever done before for the last six years. You'll see."
Mercedes Javid, meanwhile, also had some strange replies on the red carpet. When asked about the success of the show, she gave a roundabout answer.
"It's not about success, it's about hard work and we do that. We put in a lot of hours every day to lift up or families and our future."
Javid took to Instagram to share photos of Shouhed in the car the evening of the awards show. She wrote that her co-star was "faded."
"Shahs of Sunset" season five premieres April 10 on Bravo.