Seth Rogen says Twitter CEO doesn't care about white supremacists on the site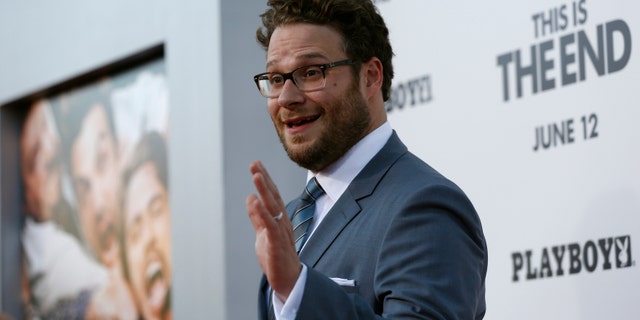 Seth Rogen is using his Twitter to lash out at Twitter CEO Jack Dorsey over the site's practice of verifying white supremacists.
On Tuesday, the "This is the End" and "Disaster Artist" star seemed to reach the end of his rope after claiming to have direct messaged Dorsey about the issue for a long time.
"I've been DMing with @jack about his bizarre need to verify white supremacists on his platform for the last 8 months or so, and after all the exchanges, I've reached a conclusion: the dude simply does not seem to give a f---," Rogen wrote to his 7.65 million followers.
It's unclear specifically who or what instance set Rogen, 36, off. It's worth noting that the previous day he tweeted at former congressman Ron Paul for sharing a racist meme about American culture.
Rogen is not the first to comment on the social media site's practice of issuing a blue check mark to people on the right and left who espouse various opinions. It's worth noting that, per the site's guidelines on verification, it's not meant to be taken as an endorsement of the person's views, but rather a way to ensure that people looking for a public figure's account aren't easily duped by a pretender. However, in practice it can often be seen as a stamp of approval or fame. As The Wrap notes, as much as giving it out can be seen as approval, withholding it can be a political chess move as well, such as in the case of Julian Assange.
Since receiving backlash, Twitter has updated its rules for verification noting that it will not tolerate accounts that post specific threats of violence or physical harm to any individual or group. This led to several accounts getting banned in 2017. However, per its own guidelines, it cannot ban all white supremacists as long as they're a legitimate person of public interest and don't violate any of the site's rules.