Selena Gomez Frustrated with Justin Bieber, Report Says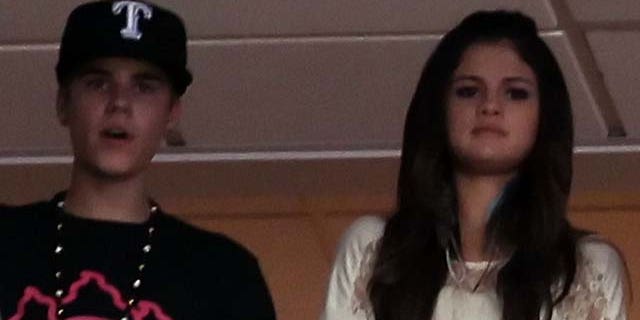 Is there trouble in paradise?
Rumors are swirling that Selena Gomez wants to dump Justin Bieber if he doesn't get his act together soon.
Entertainment website ShowbizSpy.com is reporting that Gomez is "growing increasingly frustrated" with Bieber's childish ways.
"Justin is still like a kid," an undisclosed source told the website. "All he wants to do is watch movies and play video games."
The shocking news comes days after the Biebs went public about how great Gomez makes him feel and his respect for her "strong family values."
"She makes me laugh and she puts up with my practical jokes," ShowbizSpy quoted Bieber saying. "We were both raised by our moms in single-parent households, and that's given us a lot of the same family values in life."
Nevertheless, the anonymous source claims that "that it's not working."
"Selena is very much a young woman," the source said in the interview. "Most of the time they are apart because of work commitments.
"She wants to go out and have romantic dinners," the source added. "But that's not happening."
This isn't the first time rumors surfaced about a possible breakup between Gomez and Bieber.
In August, Entertainment site SugarScape.com reported that the SelGo had allegedly caught the Biebs red-handed texting his ex, Jasmine Villegas. The vague post in Twitter following the allegations didn't help.
"What makes you so beautiful is that you don't know how beautiful you are...to me," Bieber wrote on his Twitter account.
The couple have been an item since March. On Saturday, the two were spotted performing a duet of Gomez's hit "Who Says" in Rio de Janeiro, Brazil, for Bieber's South American tour, "My World."
You can reach Alexandra Gratereaux at: Alexandra.Gratereaux@foxnewslatino.com or via Twitter: @GalexLatino
Follow us on twitter.com/foxnewslatino
Like us at facebook.com/foxnewslatino