Selena Gomez breaks silence on Demi Lovato's relapse, feeling like a 'different person' since turning 26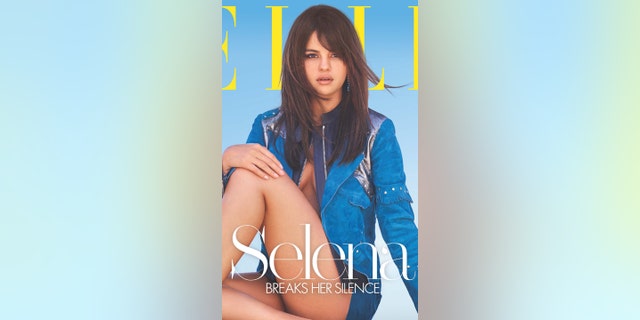 Selena Gomez has broken her silence on how she dealt with the news of childhood friend Demi Lovato's apparent drug overdose in late July.
The "Wolves" singer, who started out in the industry working alongside her fellow former Disney darling Lovato, revealed her reaction to the news of her friend's relapse and hospitalization in a new interview with ELLE Magazine.
"All I'm saying is, I reached out personally," she said. "I didn't do a public thing. I didn't want to. I…I love her. I've known her since I was seven. So…it's…that's what I'll say."
Like Lovato, Gomez has had her fair share of struggles living life in the spotlight. Gomez, who recently celebrated her 26th birthday, said she turned a new leaf and feels like a completely "different person" since getting older.
"It's peaceful. It's weird. The moment I turned 26, I felt 26. Right now, I feel very sure of where I am," Gomez explained. "I don't feel erratic or emotionally unstable. Or like I can't handle my emotions like I used to. It's kind of understanding myself a little more. By all means, I don't have myself figured out. But it feels good."
She continued, "It's me saying, 'I'm exactly where I am. And I'm so happy I'm in this place. It's a lot of self-discovery. From 20 to 26? Oh my gosh. I feel like a totally different person."
The actress and singer also admitted that she has been working on not caring what people think, revealing that she doesn't even have the password for her Instagram account.
"I'm not on the internet," she said. "I haven't been on the internet in months. I don't have my password for Instagram. I have no apps on my phone, no photo editing apps. I have Peak, a brain game," she said.
"The reason why is, it's not real to me...I know my voice is very prominent, but I'm not careless with it. I'm selective. As far as my personal life, someone sees me having a glass of wine? I could give two shits. I'm not trying to hide. That's my life. I'm living it the way I want to live it."
The young star is keeping busy and working on the finishing touches of her new album in addition to appearing in Woody Allen's upcoming film "A Rainy Day in New York," which also stars Academy Award nominee Timothée Chalamet and Elle Fanning.