Sean Spicer wants to share Melissa McCarthy's Emmy award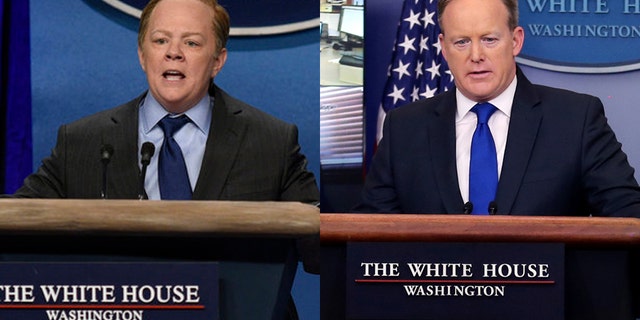 Former White House press secretary Sean Spicer said Tuesday that he wants to "share" in comedian Melissa McCarthy's recent Emmy win.
Spicer was asked about McCarthy's award by a reporter from the Blast who spotted Spicer walking through Washington's Union Station.
"I think we should share it," Spicer said.
McCarthy won the television award for skits in which she portrayed Spicer on NBC's "Saturday Night Live," the Hill reported.
When asked if he felt honored or offended by the comedian's portrayal of him, Spicer answered: "The first one was funny."
When asked if President Donald Trump enjoyed the SNL skits, Spicer responded that Trump "has a great sense of humor."
Spicer resigned as press secretary in July.