Sarah Palin Slams Kathy Griffin: She Is a 50-Year-Old Bully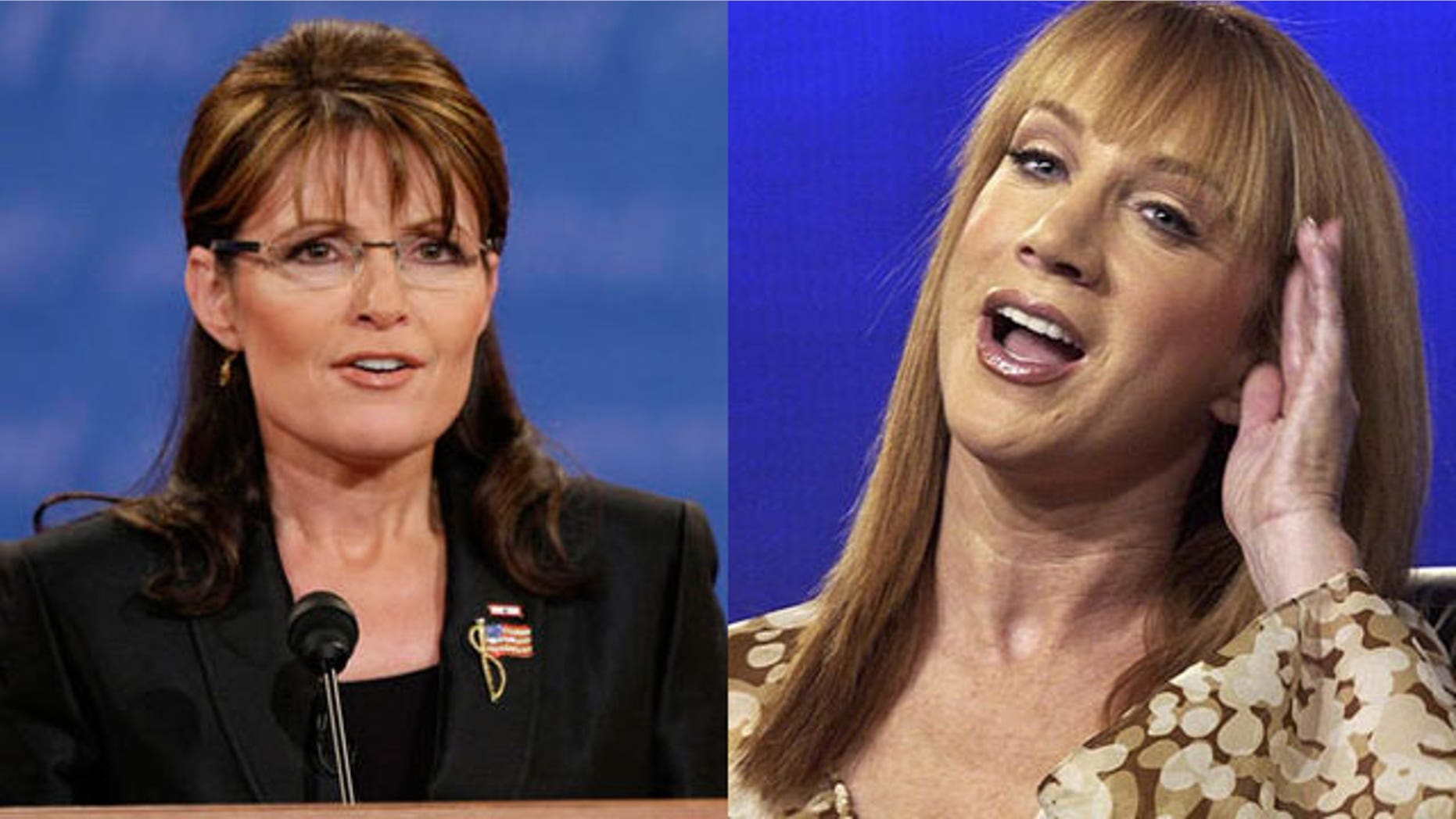 After months of Kathy Griffin's relentless attacks on her family, Sarah Palin fired back at the comedienne this weekend, calling her a "50-year-old bully."
Last month, TVLine reported that Griffin would play a Tea Party-candidate mom on the hit show "Glee," reportedly inspired by Palin. The news followed months of relentless jabs from Griffin at the Palin family, including labeling daughter Bristol "the white Precious" and making several appearances with Bristol's ex, Levi Johnston.
Earlier this year, Griffin vowed to go after 16-year-old Willow Palin, telling the Hollywood Reporter, "I've already gone for Sarah, Todd and Bristol, obviously. But I think it's Willow's year to go down."
But Palin apparently had enough of the taunts, telling Fox News' Jeanine Pirro that she has gone "too far."
"You know, Kathy Griffin can do anything to me or say anything about me, because you know…  she's a 50-year-old adult bully, really is what she is," Palin said. "She can do those things to me…  I would just ask for respect of my children. As she had stated on CNN that her New Year's resolution was to destroy my 16-year-old daughter, that takes it a little too far."
"Kathy pick on me, come up to Alaska and pick on me, but leave my kids alone," Palin added.
Bristol, 20, also brushed off Griffin's attacks on her weight last year, for which Griffin was booed at the VH1 Divas Salute to the Troops in December.
"The audience's reaction to this 'comedian' spoke volumes, and the decent people I know would probably have booed her, too," Palin told Pop Tarts in an exclusive statement. "I hope people didn't have to pay money to hear her negativity and criticisms."