Sarah Ferguson addresses perceived rivalry with Princess Diana, slams online attacks
Sarah Ferguson addressed the perceived rivalry between her and Princess Diana while appearing to slam online abuse against Meghan Markle and Kate Middleton.
In an essay published in Hello! magazine, Ferguson spoke about online bullying and how women are constantly pitted against each other. She mentioned her relationship with Diana while appearing to also hint at the online attacks against Markle and Middleton in recent months.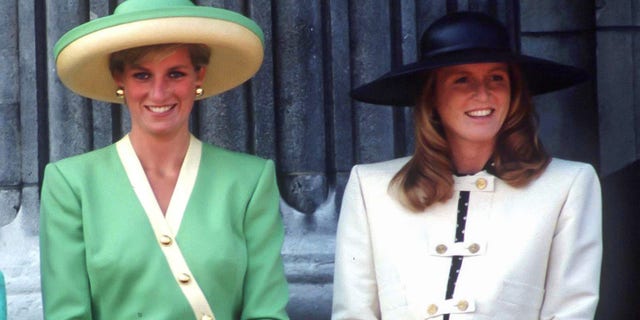 "Women, in particular, are constantly pitted against and compared with each other in a way that reminds me of how people tried to portray Diana and me all the time as rivals, which is something neither of us ever really felt," Ferguson said.
MEGHAN MARKLE, KATE MIDDLETON FEUD EXPLAINED BY TWO ROYAL EXPERTS: 'THEY DON'T HAVE TO BE THE BEST OF FRIENDS'
The mother of Princess Beatrice and Princess Eugenie said online attacks can have a negative impact on people's mental health.
"People feel licensed to say things online that they would never dream of saying to someone's face, and that encourages others to pile in," she said. "It's so ubiquitous that we've all become numb to what's going on. There is good evidence that this online culture is having a detrimental impact on people's mental health, particularly vulnerable young people."
"I believe that it's time to take a stand. This isn't about freedom of speech. The truth is, it's not acceptable to post abuse or threats on social media or news sites, and it's not acceptable to harangue other users simply because they disagree with you," Ferguson wrote in the essay.
"It's not acceptable to pit women against one another all the time. It's not acceptable to troll other people viciously online," she added.
MEGHAN MARKLE'S FATHER SAYS HE'S 'VERY UPSET' BY ALLEGED KATE MIDDLETON FEUD: 'THEY SHOULD PUT THEIR DIFFERENCES ASIDE'
Ferguson wrote the essay in support of the magazine's campaign #HelloToKindness, created to promote a positive online culture after seeing the constant abuse against the Duchess of Sussex, Duchess of Cambridge and their fans.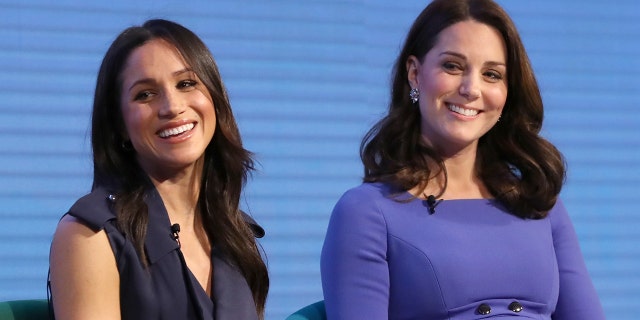 A source previously told the U.K. magazine that Kensington Palace staff was spending "a lot of hours" managing the negative comments directed at Middleton and Markle. The duchesses have been the subject of a slew of sexist and racist comments.
CLICK HERE TO GET THE FOX NEWS APP
"Over the course of last year, with hundreds of thousands of comments, there were two or three that were violent threats," the source told the magazine. "You can delete and report and block people and the police have options around particular people. It's something you have to manage because there's no other way to control it."
The duchesses were also rumored to be in a feud, leading Kensington Palace to issue a rare statement in December over a report involving Middleton and Markle.