Sandra Lee's light and fit recipes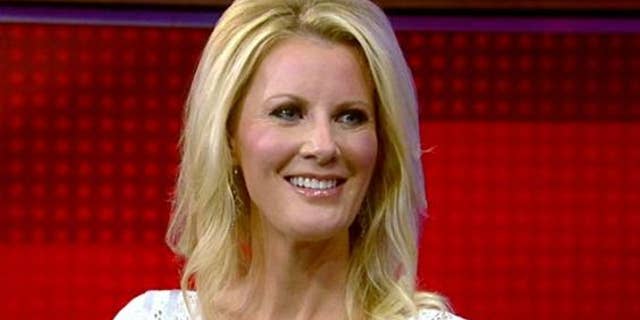 New York's 'first lady of fashion' whips up these healthy, delicious dishes!
SMOKED SALMON OMELET
Start to finish: 15 minutes
Makes 2 servings
Ingredients
3 tablespoons light sour cream, Horizon Organic®
1⁄2 teaspoon Dijon mustard, Grey Poupon®
1⁄2 teaspoon dried dillweed, McCormick®
Olive oil cooking spray, Mazola® Pure
2⁄3 cup 100-percent liquid egg whites, All Whites®
1⁄4 cup PHILADELPHIA 2X Protein Cream Cheese Spread
2 ounces thinly sliced smoked salmon (lox-style)
1 tablespoon black lumpfish caviar, Romanoff® (optional)
Fresh chives (optional)
Method
1. In a small bowl, stir together sour cream, mustard, and dill weed; set aside.
2. Coat an 8-inch nonstick skillet with cooking spray; heat over medium heat. Add 1⁄3 cup of the egg whites; cover. Cook for 2 to 4 minutes or until egg whites have set. Spoon half of the cream cheese and half of the sliced salmon onto the half of the omelet farthest from the handle. Tilt the pan over serving plate and scoot the omelet out of pan, folding it in half as it slides out of pan. Repeat with remaining egg whites, cream cheese, and salmon.
3. Top omelets with sour cream mixture. Serve with caviar and fresh chives (optional).
LIGHT & FRUITY COCKTAIL
Makes 8 servings
Ingredients
1 cup Smirnoff Sorbet Light Raspberry Pomegranate
1 cup pomegranate juice
1 cup vanilla yogurt
1 cup of ice
Method
Blend in a blender until creamy. Pour into a martini glass.