Sandra Bullock Kisses Scarlett, Tyrese Gibson Misses Megan Fox at MTV Movie Awards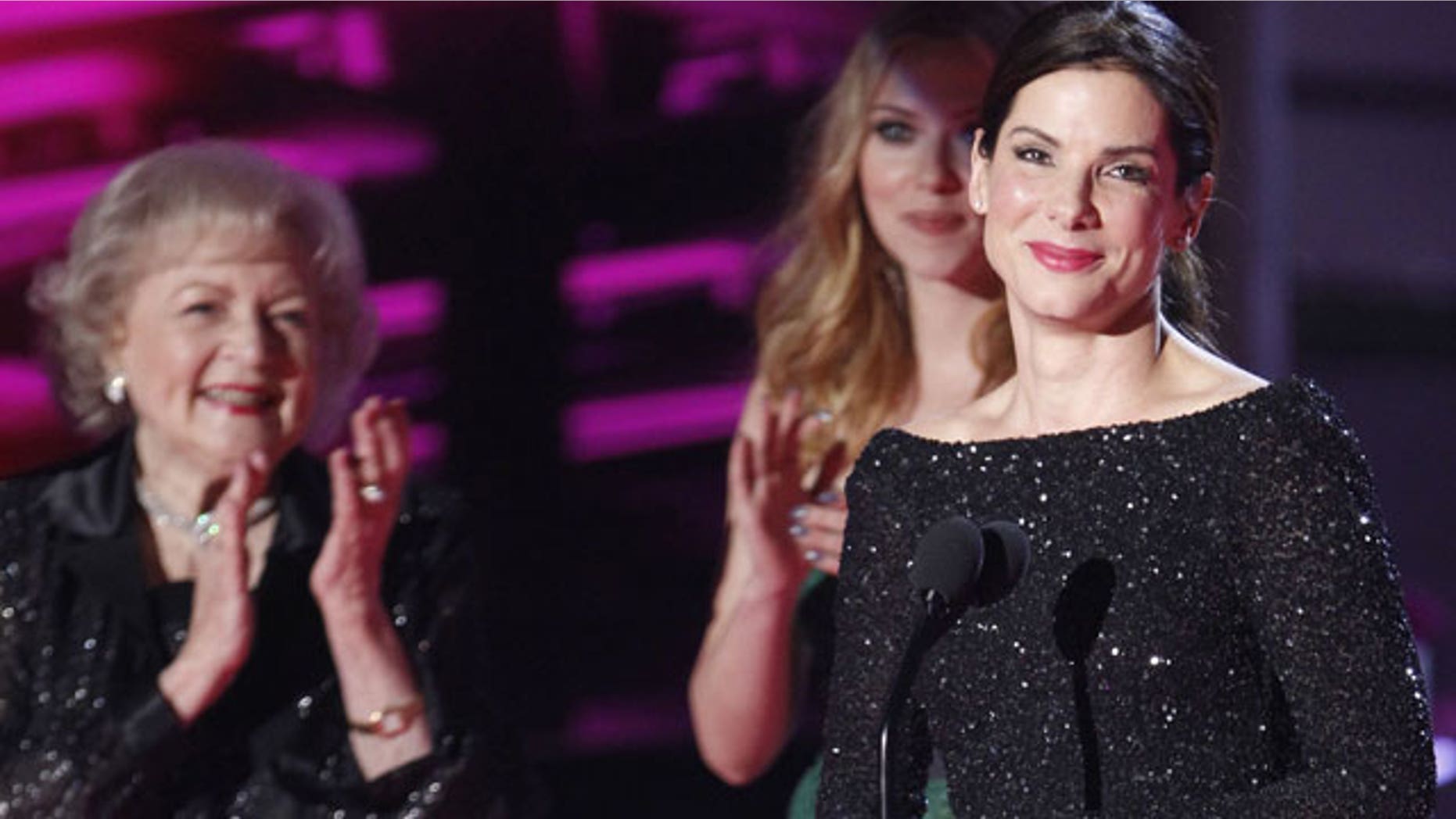 After weeks of speculation, it was announced on "Transformers" director Michael Bay's official website last Thursday that Victoria's Secret supermodel Rosie Huntington-Whitely would indeed be replacing Megan Fox in the third installment of the successful adventure/action franchise. The post encouraged fans to "welcome" the 23-year-old British beauty into the "world of Transformers."
However, co-star Tyrese Gibson is still upset that the original hottie is out of the picture.
"I am sad [to see Fox go]," he told Pop Tarts at the MTV Movie Awards in Los Angeles on Sunday night.
And he certainly sounded less than warm and welcoming when we asked if he was excited that Rosie was now on-board.
"I just wish that the original team would have never been broken," he quickly responded.
(Oddly enough, the post announcing Rosie's new role has since been removed from Bay's site.)
Yet in spite of Fox's departure, Gibson assured us that fans won't be disappointed with the technical aspects of the highly-anticipated flick.
"It's going to be crazy, man. I read the script a couple weeks ago and it's another level," he added.
But back to MTV, is Christina Aguilera resorting to some pretty desperate measures in an attempt to boost the flagging sales and the not-so-positive reception of her latest studio album, "Bionic"?
The pop princess put on quite the Madonna/Gaga-esque super steamy performance during the show, albeit with suggestive dance moves, leg spreads and a skin-tight sparkly leotard as a costume. She then finished up her music medley with a bedazzling, pulsating heart light strategically placed right in the center of her crotch, which MTV cameras wasted no time in zooming right into.
Classy.
And surprise, surprise – the typically sexed-up awards ceremony, which prides itself on pushing the envelope, once again featured a lesbian lip lock, initially made famous at MTV's VMAs in 2003 when Madonna, Britney and Christina made out with each other.
This time Sandra Bullock (who made her first televised public appearance since news of her soon-to-be ex-husband Jesse James's cheating scandal broke in March) kissed Scarlett Johansson, the wife of her "The Proposal" co-star Ryan Reynolds.
"Now that we have done that, can we please go back to normal? Because therapy is really expensive," Bullock said after the intimate little moment.
But was this MTV's idea or Bullock's? After all, the Oscar winning actress is no stranger to girl-on-girl good times. Aside from garnering a string of accolades during this year's awards season, let's not forget Bullock managed to constantly hit headlines by constantly making it a point to physically express her "love" for fellow nominee, Meryl Streep, while the cameras were rolling…
Sandy, is there something you want to tell us?
- Deidre Behar contributed reporting.