Samantha Bee speaks out about crude Ivanka Trump rant, says uproar affected her 'a lot'
Hours after "Full Frontal with Samantha Bee" was nominated for a 2018 Emmy Award in the Variety Talk Series category on Thursday, Bee opened up about her show's nod.
"You can't celebrate your victories long. That's all I'm saying," the 48-year-old told The Hollywood Reporter, adding that the uproar over a vulgar rant in which she called first daughter Ivanka Trump a "feckless c---t" affected her "a lot."
"I've been thinking a lot about it. We had a scheduled vacation around July 4, and it was a time of reflection," said Bee, who believes that this won't be the last uproar to her show.
"I do think that being a part of the outrage machine is an inevitability now," she explained. "That's a reality everyone has to grapple with — not just me. The level of ferocity is something I hadn't quite experienced up to that point, but I assume I'll go through it again. Maybe I'll be better prepared next time. I think we handled it well, but it was a pretty steep learning curve."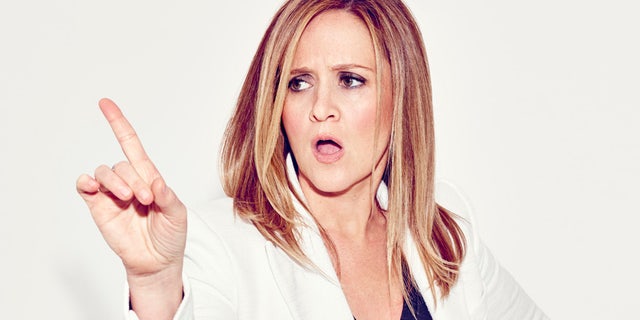 Back in May, Bee weighed in on Ivanka sharing a photo of her hugging her son amid the refugee crisis with a crude attack on the first daughter.
"You know, Ivanka, that's a beautiful photo of you and your child, but let me just say, one mother to another, do something about your dad's immigration practices, you feckless c---!"
The crude remark drew the ire of advertisers, viewers and President Donald Trump with leading sponsors like AutoTrader and State Farm pulling their ads from the show. Both Bee and TBS issued apologies the following day, with the network tweeting the "vile" comment was "our mistake too, and we regret it."
The eligibility period for the 2018 Emmy Awards was from June 2017 through May 2018 and voting began on June 11. So not only was Bee's vulgar rant episode eligible for an award, the voting occurred after it took place.
Press Secretary Sarah Sanders called the comment "vile and vicious," while also noting the clear double standard.
"The collective silence by the left and its media allies is appalling. Her disgusting comments and show are not fit for broadcast, and executives at Time Warner and TBS must demonstrate that such explicit profanity about female members of this administration will not be condoned on its network," Sanders told Fox News on the morning after the vulgar rant aired.
Bee discussed the firestorm on the first new episode of her show a week after her rant, saying she "crossed a line."
"It is a word I have used on the show many times, hoping to reclaim it," Bee said. "This time, I used it as an insult. I crossed a line. I regret it and I do apologize."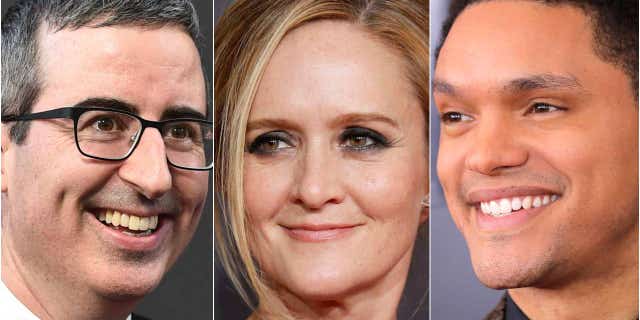 She continued: "Many men were also offended by my use of the word — I do not care about that."
Bee's show "Full Frontal" airs on TBS, an asset of Turner Broadcasting System, which also owns CNN – the network President Trump regularly mocks as "fake news."
"The Daily Show," "Jimmy Kimmel Live," "Last Week Tonight with John Oliver," "The Late Late Show with James Corden" and "The Late Show with Stephen Colbert" join Bee as nominees in the variety talk category. All six boast hosts who are outspoken liberals who mock Trump on a regular basis.
NBC's "The Tonight Show starring Jimmy Fallon" is notably absent after being widely criticized by the left for playfully messing up Trump's hair in September 2016.
Fallon recently expressed regret over the incident, which resulted in the president mocking him on Twitter. The president said that Fallon is "whimpering to all that he did the famous 'hair show' with me (where he seriously messed up my hair), & that he would have now done it differently because it is said to have 'humanized' me-he is taking heat."
Trump also claimed that Fallon had called him after the Sept. 15, 2016 episode and said it had done "monster ratings," before concluding, "Be a man Jimmy!"
Fox News' Stephen Sorace and Samuel Chamberlain contributed to this report.