Salt-N-Pepa's Sandra Denton slammed by boyfriend's pregnant wife in fiery Instagram post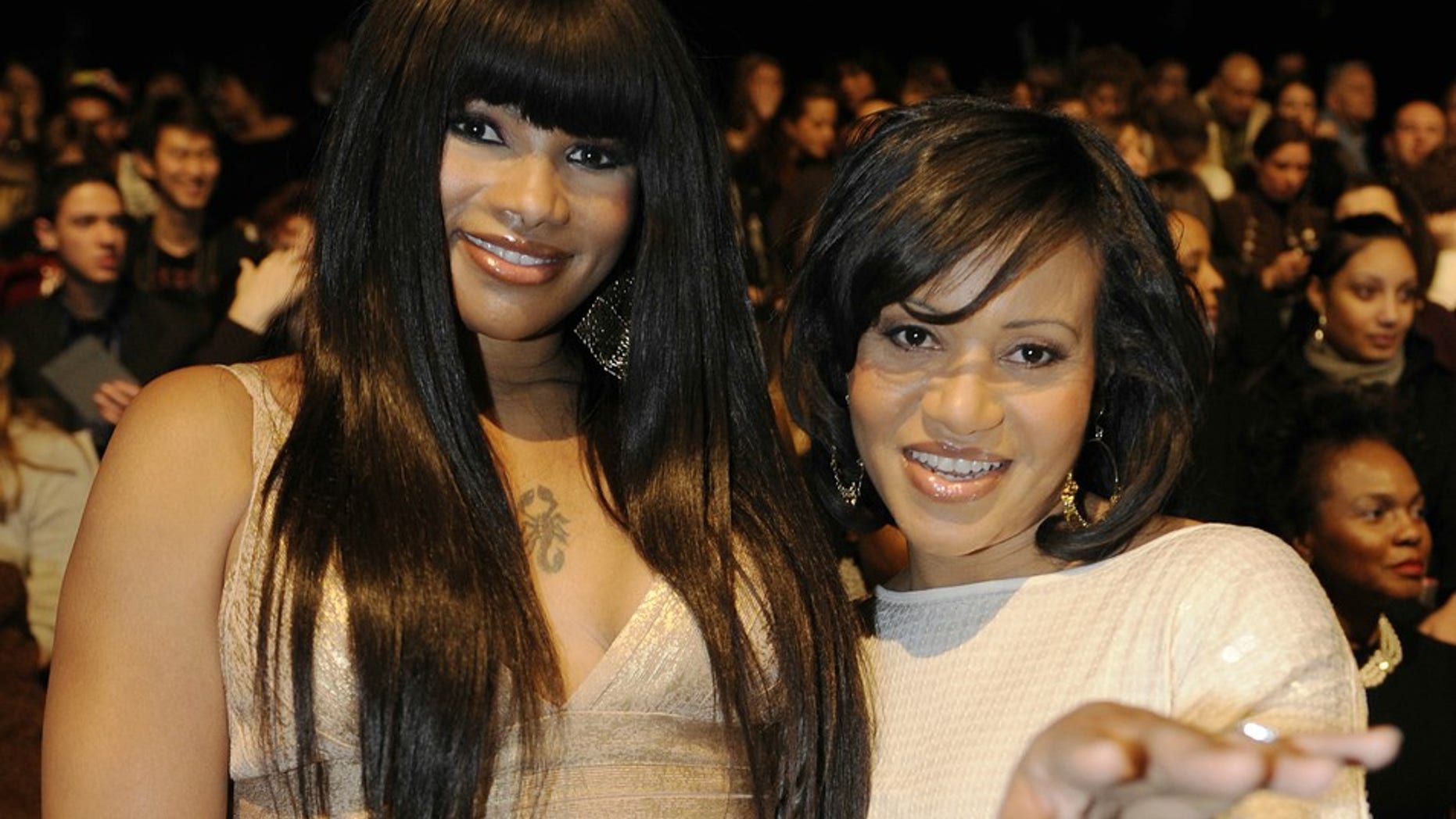 Sandra "Pepa" Denton from Salt-N-Pepa was slammed online this week for "flaunting" her relationship with Aundre Dean — who is reportedly married with another baby on the way — after she posted a photo of the happy couple on Instagram for "Man Crush Monday."
"Happy birthday to my man and #MCM," Denton's caption read. "[Aundre] keep pushing and being a good dad. God will handle the rest. No matter what, I'm here."
Dean's estranged pregnant wife, Jordyn Taylor, was not thrilled, and to retaliate she took a screenshot of Denton's post, which has since been deleted.
She shared it on her personal Instagram account Tuesday with a paragraph-long response.
"When mistresses talk about God... it's laughable!" the post began.
Taylor then claimed Dean has been missing visitations with his son because Denton has been "parading" him around the country.
"Still, I blame him for this! News check... Good dads pay child support & don't break in and vandalize their wives apartments," Taylor continued. "Good dads also don't stress their pregnant wives out for 15 minutes of fame with a D list 'has been' senior citizen celebrity."
She then alleges Dean suggested Denton be the godmother of their future daughter after the women were introduced.
"Father of the year," Taylor ended her post with a sarcastic hashtag.
Four months prior, Yahoo Entertainment points out, Dean and Taylor were spotted in an Instagram video revealing baby No. 2's gender.
"The results are in," Dean said in the video.
"It's a girl! It's a girl! You're going to have a sister," a joyful Taylor announced in the 30-second clip.
Before Denton deleted her Instagram post, a curious fan asked if she could addess the "side b---h allegations" and clarify their current relationship status.
"Everyone will know the deal when it's time because I'm gonna do it big. That's right remember there's 3," Denton replied, according to a screengrab captured by BET.com.
Dean echoed, "We gone be ight. Dat Way!"
Salt-N-Pepa are expected to perform at the Billboard Music Awards on May 20.
"The legendary rap trio will team up with vocal group En Vogue for a special performance celebrating the 30th anniversary of becoming the first female rap artists to hit the top 40 on the Billboard Hot 100," Billboard revealed on Tuesday.