Ryan Seacrest looks back on 'American Idol,' responds to Clay Aiken dig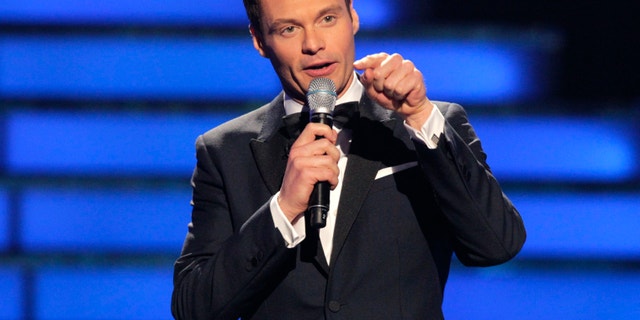 NEWYou can now listen to Fox News articles!
PASADENA, Calif. – "American Idol" is in full swing for its farewell season, and host Ryan Seacrest revealed to FOX411what memories stick with him from the long-running show.

"I mean they are all very colorful chapters," he shared. "…We have been doing this a long time, it feels like its many, many years, but when I look back and I see Scotty (McCreery), I see Jordin (Sparks), it doesn't feel like that long ago when I was looking at them as young talent, eager to do what they are doing now."

In recent weeks, former "Idol" runner-up Clay Aiken said he had seen root canals more entertaining than the judges on the show. In response, Seacrest pointed out how important it is to remember the people in your life who have helped you get where you are.

"You've got to look at every step of the way and everybody that helped you along the way and always remember those people and the things they did for you," he said. "I think it's important. I try to do that, and we get caught up in a million things but I try to keep to myself."

During the press panel about "Idol" there were questions surrounding whether or not this would actually be the end of "American Idol."
Seacrest shared the show is "like a family member" to him and judge Jennifer Lopez explained, "We'll always be there when they call."

Lopez didn't rule out the possibility of a revival for the hit series.

"I think you never know with a format like this that can work at any time — it's possible," she said. "Whether they're making a mistake or not, everyone just goes with the feeling in the moment. If that's what they're if feeling than that's their feeling. At the end of the day, you never know. This is an amazing, amazing journey to watch and people are still tuning in."

The Jan. 15 premiere for final season of "American Idol" brought in 15 million total viewers, the lowest of an "Idol" premiere to date.