Ryan Seacrest disses Billy Bush, Donald Trump at Golden Globes?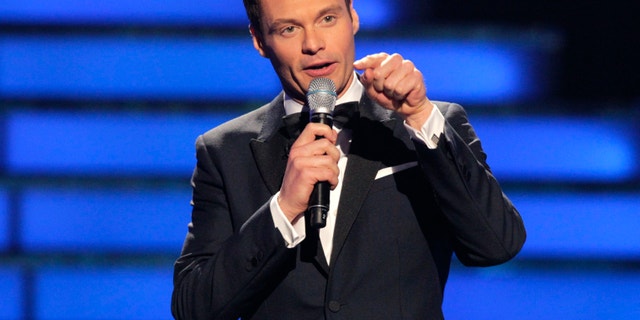 Well, that didn't take long.
The Golden Globes red carpet had barely kicked off on Sunday night when Ryan Seacrest took a dig at Billy Bush and President-elect Donald Trump.
While gabbing with "This Is Us" star Milo Ventimiglia about their shared love of salad, the host of E!'s pre-show coverage quipped, "This is Milo and Ryan locker room talk."
"Very exciting, talking about salad," the actor chimed in. "Oh my god!"
The remark was an apparent reference to a 2005 tape of a conversation between Bush and Trump that surfaced a month before the election, in which the future president bragged about grabbing women by the "p—y."
Over the ensuing weeks, Trump repeatedly pooh-poohed the controversy surrounding the comments, claiming they were nothing more than "locker room talk."
Click here for more on this story from the New York Post's Page Six.