'Rumble in the Jungle' Anniversary Gets Web Count Down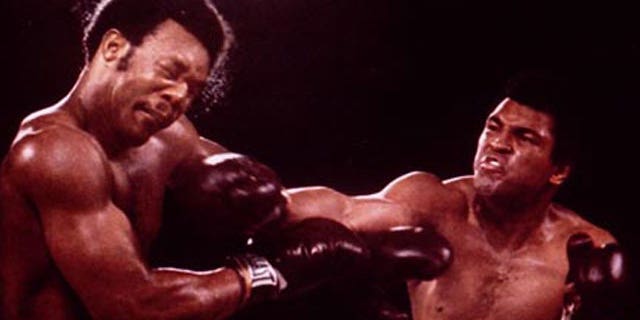 Thirty-five years ago, a past-his-prime Muhammad Ali shocked the world by defeating the much younger, much stronger heavyweight champion of the world George Foreman in Zaire in what was billed as the "Rumble in the Jungle."
This year, the famous bout's anniversary is being celebrated on Muhammad Ali's official site Ali.com, which is displaying a new round of the fight each day, starting today.
A trio of artists have also been commissioned to create "Rumblevison," a series of three original animated short films about the historic 1974 fight.
Other web features include fan polls, interactive messaging, and exclusive photos.
Fox411 has an exclusive sneak peek at the films in the widget below here, so check them out.