Rose McGowan to Bill Clinton: Lewinsky's life 'destroyed due to your selfishness'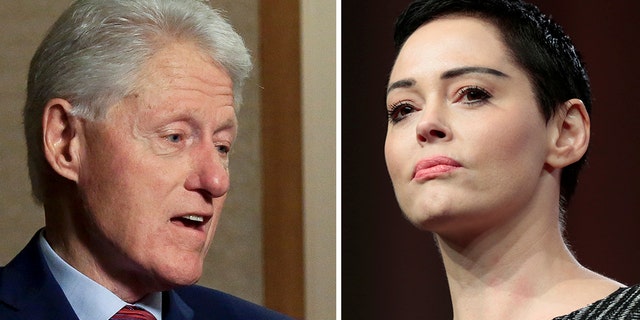 Rose McGowan, an ardent activist within the #MeToo movement, slammed former President Bill Clinton's comments on Monica Lewinsky Monday, tweeting that he drastically ruined her life.
"Bill Clinton. Here is the truth of it: a human life was altered & destroyed due to your selfishness. Because. You. Could. You not only wiped your semen on a young girl's dress, you left a stain on society," McGowan tweeted. "You actually owe EVERYONE an apology, especially her."
Clinton raised eyebrows on Monday when, during an interview with NBC's "Today Show," became defensive when asked about his relationship with Lewinsky, a former White House intern with whom he had a sexual affair.
When asked if he would have resigned over the affair if it occurred in 2018 at the height of the #MeToo movement, Clinton said he wouldn't. "I don't think it would be an issue because people would be using the facts instead of the imagined facts," he said.
DEFIANT CLINTON DRAWS JFK COMPARISON AFTER LEWINSKY QUESTIONS, SAYS HE LIKES #METOO MOVEMENT
The 42nd president added that he "felt terrible" during the fallout from his relationship with Lewinsky, who's now 44, but he "came to grips with it." He also said he has not given her a direct apology.
Lewinsky wrote in March that their relationship "was not sexual assault" but "constituted a gross abuse of power."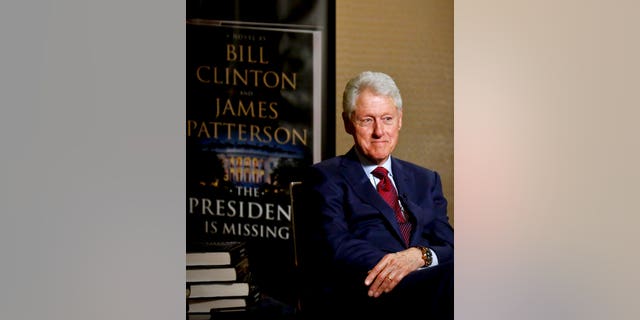 Clinton said that while he "like[s] the #MeToo movement" — referring to it as "way overdue" — he noted "it doesn't mean I agree with everything. I still have some questions about some of the decisions that have been made."
McGowan was among the first to accuse disgraced media mogul Harvey Weinstein of raping her and has been an outspoken champion of the #MeToo movement. Her activism landed her a new E! series titled "Citizen Rose" that chornicles her journey since coming forward.
Fox News' Brian Flood and Tyler McCarthy and The Associated Press contributed to this report.