Rosamund Pike says she was asked to 'drop' her dress during 'Die Another Day' audition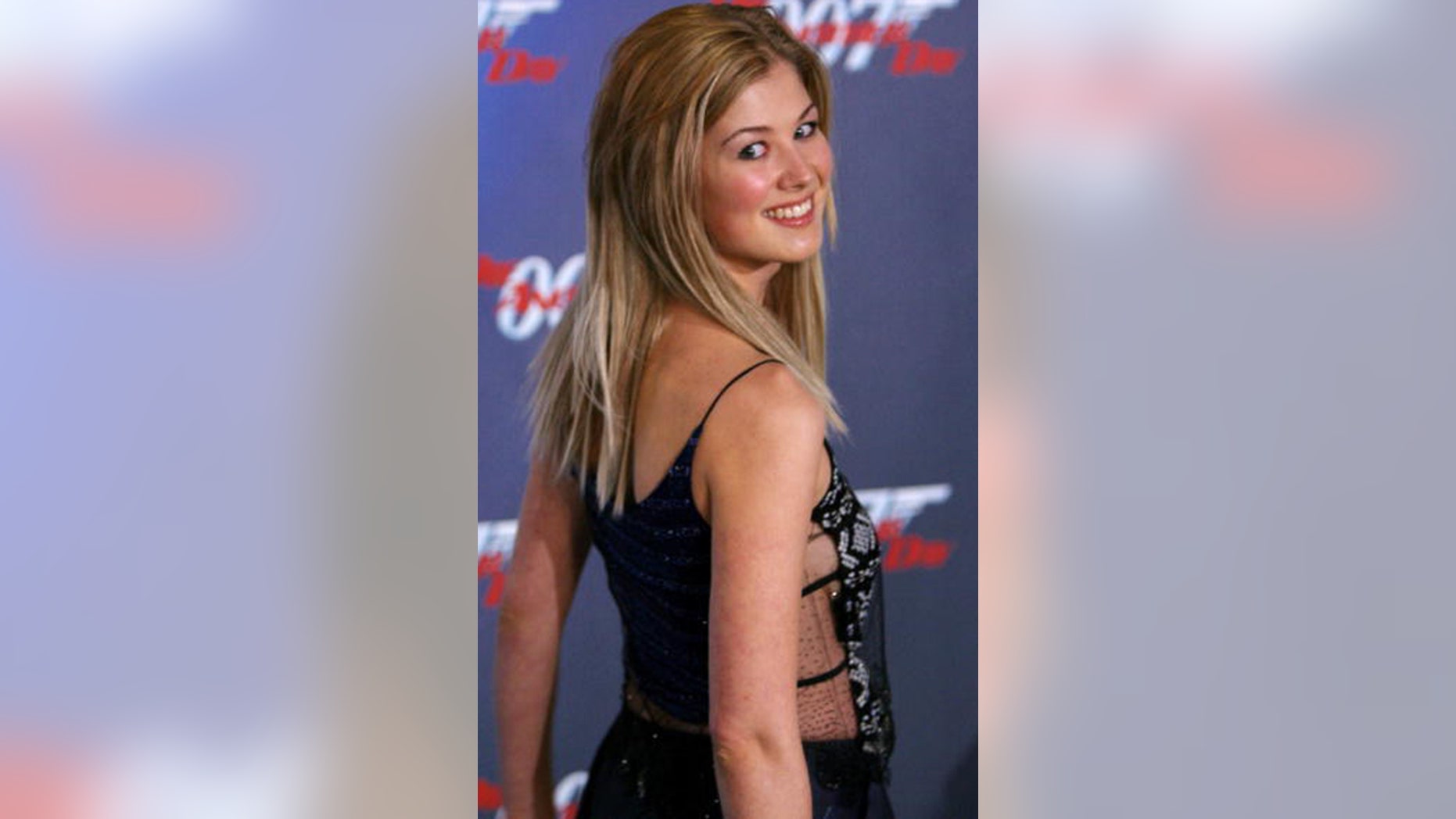 Rosamund Pike says that while auditioning for her role in the James Bond film "Die Another Day" she was asked to drop her dress, making it an uncomfortable experience for an actress still learning the show-biz ropes.
"My first audition was for a Bond film and I remember them saying I was to drop my dress and appear in my underwear," the actress recalled for Amazon's "Audible Sessions," as reported by The Independent.
Pike, then 21, was seeking to play the role of Miranda Frost in the 2002 James Bond flick starring Pierce Brosnan as the British superspy 007.
"On the day, I don't know how I got the resolve and strength of mind, but I just thought if they're gonna see me in my underwear, they better give me the job," she stated. "So, I thought, 'There's no way I'm going to take off a dress in the audition for this tape to be sent around Los Angeles and to be judged on that.'"
So, instead of appearing in a "Bond-like" ensemble for her audition, the star said that she showed up in a dress her grandmother had given her. But prior to stepping into the tryout, one of the film's costume designers suggested that she wear something else to help her land the part.
"He said, 'That's a very beautiful dress, but in Bond films, we wear things a little more like this,' and he held up three pieces of string and I realized I was way out of my depth," she recalled. "So, I put on this shimmering sheath, or whatever the order of the day was, but I didn't drop it."
And despite her initial reservations about starring in the film, Pike said after landing the part "there wasn't an ounce of feeling uncomfortable while I was on that set."
"I look back over my experience on the Bond film and think, my goodness [producer] Barbara Broccoli was way ahead of all this #MeToo movement."