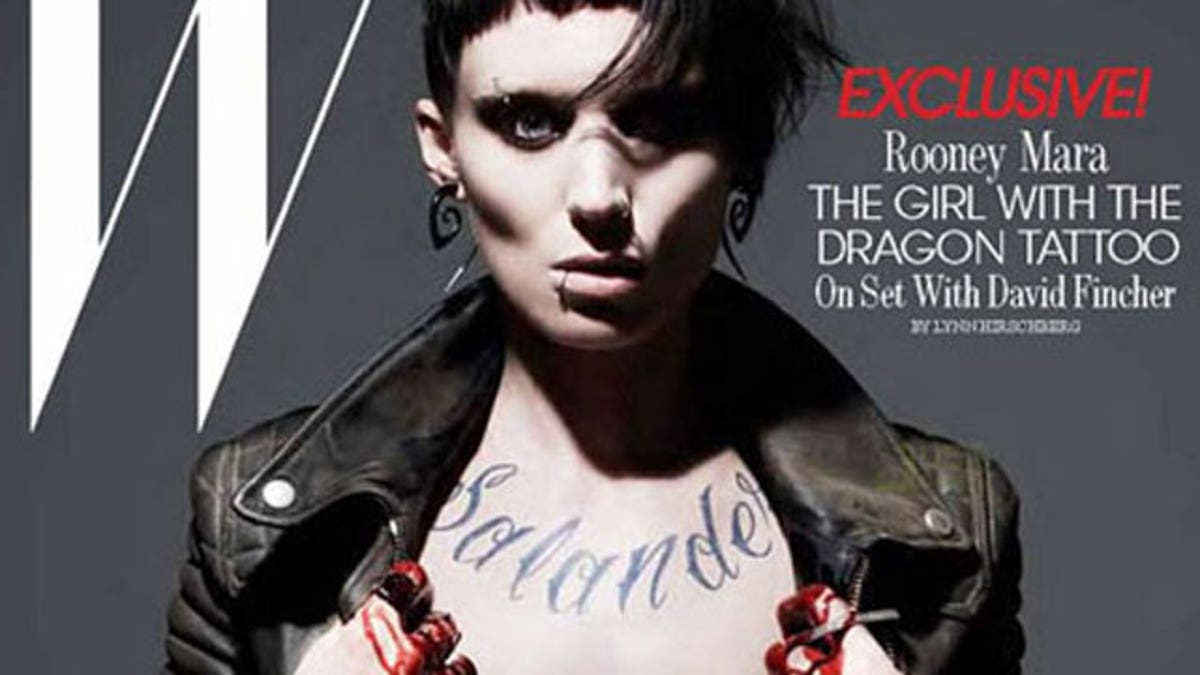 There aren't many people who can say they had their nipples pierced for the sake of art.
Actress Rooney Mara can. She traded her long locks and sweet girl appearance for a super freaky look in the highly-anticipated "The Girl With the Dragon Tattoo" – shaving her eyebrows, chopping her hair, and piercing her nipple, nose and brow to take on the hard-hitting role of Lisbeth Salander.
Mara told Fox411.com that while she wasn't bothered by the less-than-glamorous makeover, it was a little shocking at first.
"I was fazed by the transformation," she said. "The eyebrows changed the way I looked the most, but I would say it freaked me out for maybe two minutes then I was fine."
As for co-star Daniel Craig, he took full advantage of the opportunity not to live up to his polished "Bond" aesthetic. "I just stopped working out and ate what I wanted to eat," he said. "His [character Mikael Blomkvist] life is in shambles and he's not been drinking or sleeping and if I looked kind of in great shape it wouldn't have worked."
And while Mara, granddaughter of New York Giants co-owner Wellington Mara and great-granddaughter of founder Tim Mara, couldn't pinpoint the most challenging aspect of bringing Salander to life -- there's everything from graphic rape scenes, intimate moments with both genders and bone-chilling violence -- she has yet to see herself on the big screen.
"I haven't seen it yet. I just haven't had the opportunity, we've been working," Mara explained. "I've been traveling and working and I want to see it with an audience. I'm just going to wait for it to come out."
Yet the physical and emotional sacrifices have obviously been worth it for the young star, who last week scored a Golden Globe nomination for her role in the mystery/thriller, which hits theaters on Wednesday.
"It's a nice surprise, we all worked really hard on the movie and I just hope when it comes out people go and see it and really appreciate it," she added. "But I don't think anyone makes a movie with [awards season] in their mind."
Oh really? Guess she hasn't been in Hollywood long. Or seen 'Tropic Thunder.'