Rolling Stones announce Latin America tour, but no Cuba stop in sight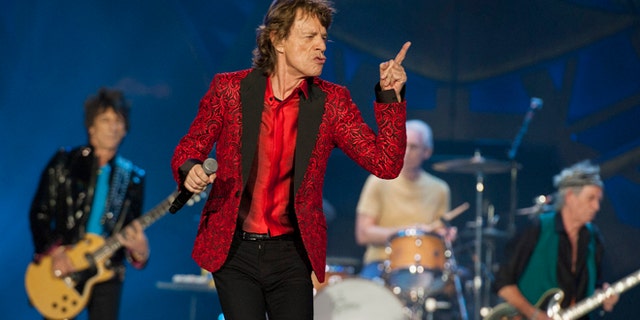 The Rolling Stones are heading to Latin America, but a highly rumored stop in Cuba is not on the schedule.
The British band announced Thursday they will be heading out on "The America Latina Ole" tour, kicking off Feb. 3 in Santiago, Cuba.
It will be the band's first tour of Latin America in a decade.
Frontman Mick Jagger said in a statement that Latin American audiences "are among some of the best in the world, they bring incredible energy!"
The 12-date tour will include stops in Buenos Aires, Argentina; Rio De Janeiro; Sao Paulo; Lima, Peru; and Bogota, Colombia, before wrapping in Mexico City on March 14.
The tour, however, does not include a historical stop in Havana, Cuba, which was greatly speculated after Jagger had a surprise visit to the island last month.
The British rocker took in the sights of Havana on a private trip with one of his children and official Cuban media reported that he was also scouting out a possible location for the band's Latin American tour.
Jagger, 72, shared a picture of his trip on Twitter, captioning in: "On a break in Cuba!"
Interest in a possible tour stop in Cuba came after Stones guitarist Keith Richards hinted that the band could give a concert next March at Havana's Latin American Stadium, the island's biggest baseball venue.
It was also sparked after Stones bass player Darryl Jones played a concert in February with the band The Dead Daisies and allegedly convinced Jagger to have their band rock out Cuba.
The Associated Press contributed to this report.