Robin Wright nearly turned down the role of Claire Underwood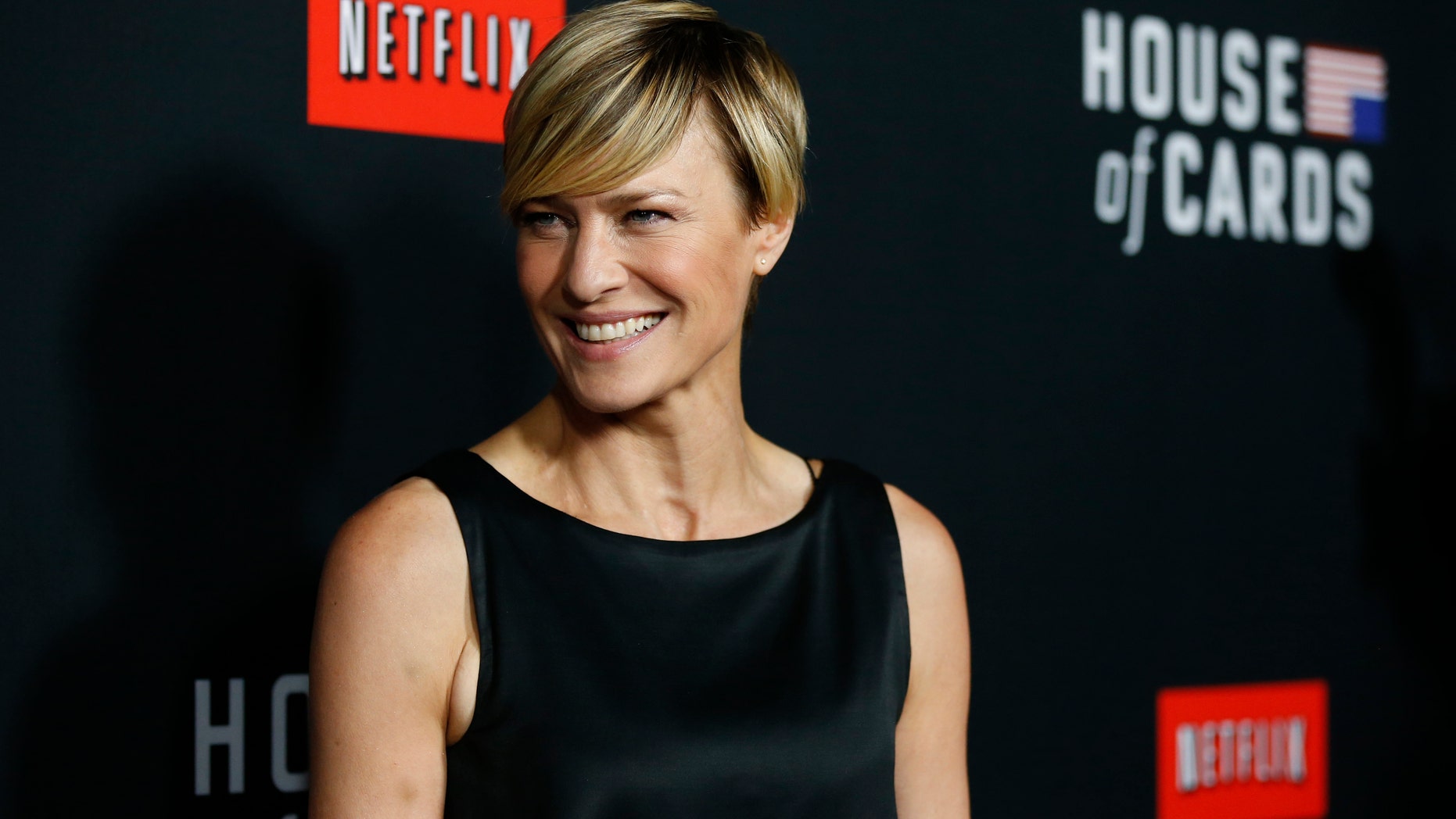 Robin Wright nearly turned down the role of frosty-yet-seductive Claire Underwood in Washington DC-based political drama 'House of Cards', writes The New York Post.
In an interview with Town and Country magazine, Wright tells how she didn't want to play another supportive wife and wasn't interested in acting for television ("a pompous misjudgement"). She had no fear of rejecting the part, as she understood it. She had been turning unworthy roles down for years. "If there's nothing for me to do as an actress, that's frustrating," she says. "I'd rather go work at a menial labour job, where I can actually get my hands dirty."
She took pleasure in prioritizing raising her children with former husband Sean Penn, rather than fret about her career slipping away.
Director David Fincher assured her she could have a role in developing the character and writer Beau Willimon set about scrapping the insignificant character he had created and started over rethinking a more influential woman.
The role has been a runaway success, earning Wright a Golden Globe, and the series gave her the opportunity to try her hand at directing, in the second season. " I loved being in the driver's seat. I honestly don't want to act anymore," she says.
Wright didn't consider acting until an agent suggested it to her when she was 17. The next few years were spent auditioning for John Hughes movies.
"It was always down to the wire between me and Molly Ringwald," she says, "and Molly always got the part."
A regular role on the soap opera "Santa Barbara" eventually came her way followed by her breakout role  as Buttercup in "The Princess Bride."
"It was my first film experience, and so you might say that I fully immersed myself in the role," she said laughingly.
"I did not act. It was mostly telling myself, 'Don't be an idiot in front of Mandy Patinkin and Christopher Guest.'"