'Riverdale' star Lili Reinhart calls out Cosmopolitan Philippines for 'distorted' Photoshopping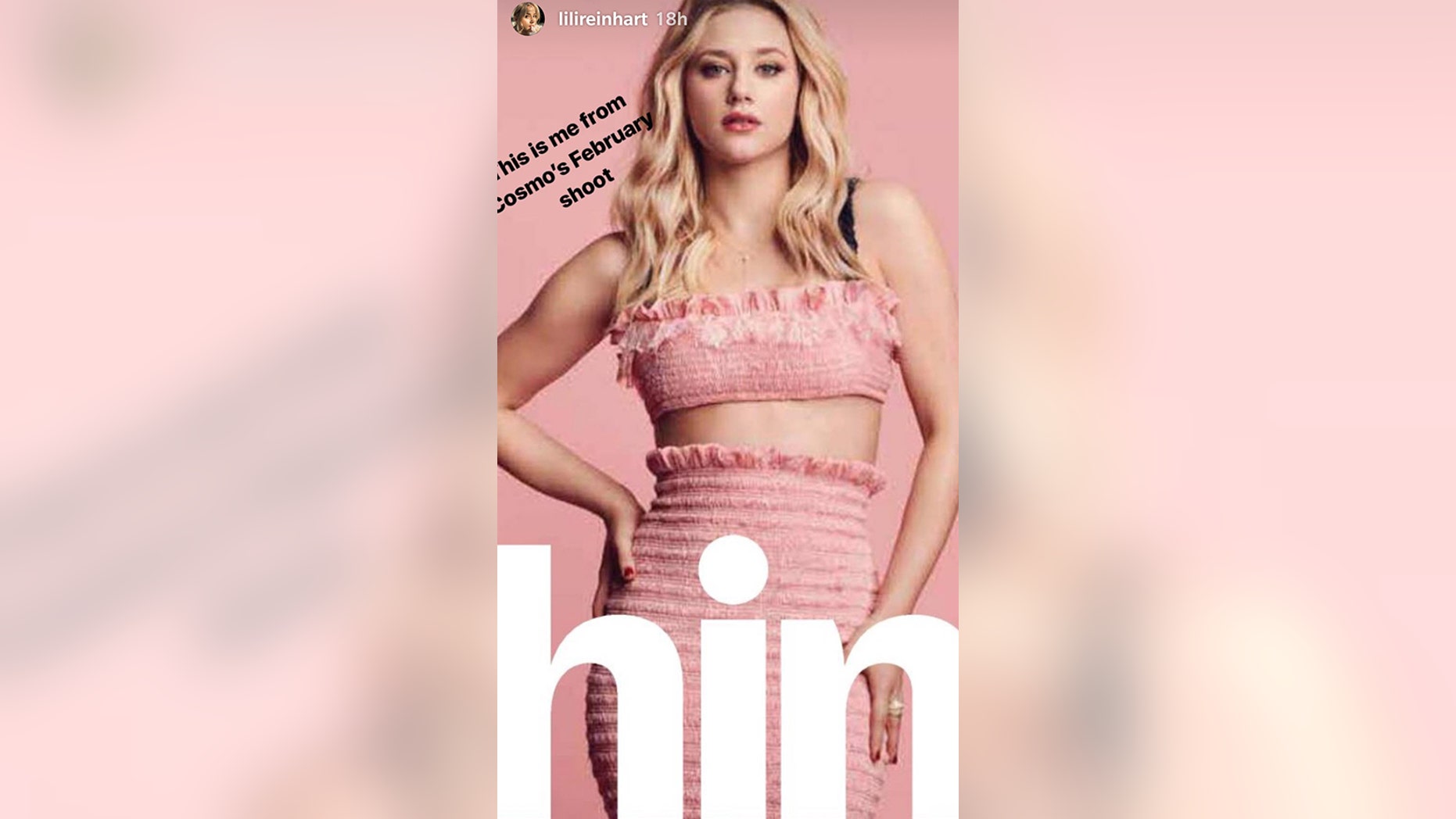 "Riverdale" star Lili Reinhart has called out Cosmopolitan Philippines following some "distorted" Photoshopping to her body in the magazine's February cover shoot.
On Thursday, the actress took to Instagram to share a series of photos on her Instagram story, which featured the non-Photoshopped images verses the Photoshopped images that were used in her Cosmo Philippines spread.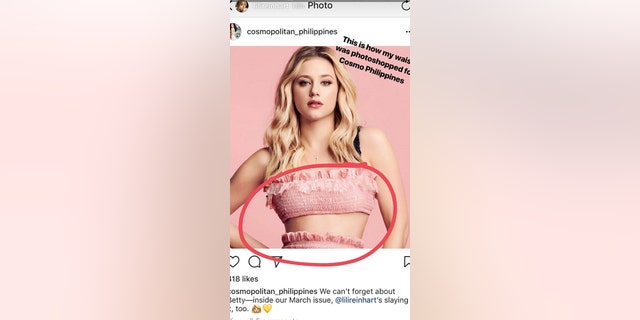 "Today is International Women's Day," Reinhart said to kick off her Instagram story. "Over the last year, we've seen an unprecedented movement for women's rights, and one thing is clear: our time is now. We are phenomenal, and we will make the world a better place for women. But we still have a long way to go. Our fight is not over."
Reinhart then presented photos featuring Photoshopped and un-Photoshopped images of her and her co-star, Camilla Mendes, from their February Cosmo covers.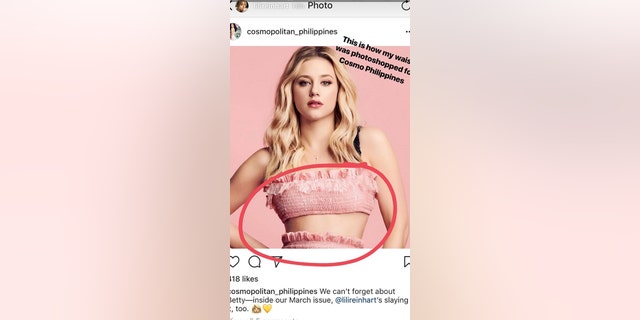 "For example: This is me from Cosmo's February shoot. This is how my waist was photoshopped for Cosmo Philippines. This is Cami for Cosmo's February shoot. This is how her waist was photoshopped." The actress highlighted the Photoshopped areas by circling them on the image and further addressed how the Photoshopping is a step back for women when it comes to feeling confident about appearances.
"Camila and I have worked incredibly hard to feel confident and comfortable in the bodies that we have," she explained. "It's an everyday battle, sometimes. And to see our bodies become so distorted in an editing process is a perfect example of the obstacles we have to overcome. So we cannot stop fighting. Our battle has only just begun. We are f—ing powerful, beautiful, and strong… we aren't going to hide behind photoshop to confirm to beauty standards."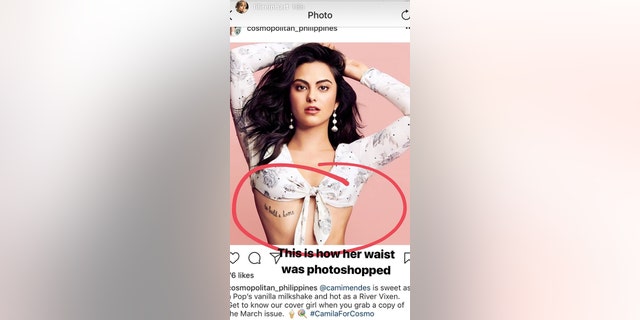 The "Riverdale" star concluded her Instagram story by firmly condemning any kind of Photoshopping to perpetuate "unrealistic body image[s]" and praised women for being "strong" human beings.
"That's why I'm calling out @cosmopolitan_philippines," Reinhart stated. "It's sad that you felt our bodies needed to be slimmed down. But Camila and I are f—ing beautiful. As is. And you can't 'fix' us. So, like every other day, women… go kick some a–. You are being heard. You are strong and sensational."
The star also gave a shoutout to the U.S. Comsopolitan for not editing their photos.
"And I would like to thank the OG @cosmopolitan for keeping our waists as they are in their magazines. Also would like to encourage celebrities and public figures to stop photoshopping their waists/noses/arms/legs in their photos. It's only encouraging an unrealistic body image. It's adding to the problem."