Rising star Nicky Jam, Enrique Iglesias lead first Latin American Music Awards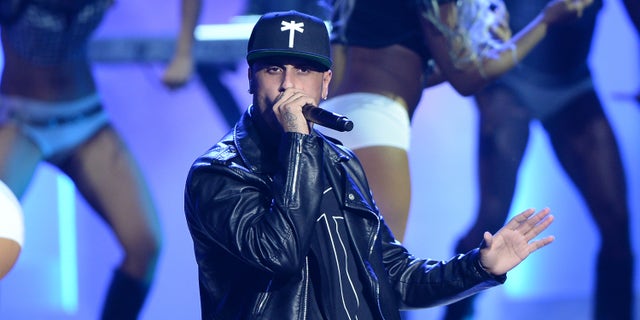 The first ever Latin American Music Awards will have urban singing sensation Nicky Jam leading the charge.
The Puerto Rican-Dominican singer leads the fan-voted show with six nominations. He is followed by Spanish pop singer Enrique Iglesias and Colombian newcomer J Balvin with five each.
Jam, whose real name is Nick Rivera Caminero, began a promising reggaeton career in Puerto Rico working alongside the hugely talented Daddy Yankee. But he told Billboard his career came to a stop, derailed by drugs, alcohol and "bad decisions."
"I wasn't doing anything," the 34-year-old told the magazine. "I felt I had so much talent and it was wasted."
He moved to Colombia and it's been on the up-and-up since.
"Colombia changed the way I write and sing," Jam said. "The essence of Colombian vallenato are the lyrics. In Puerto Rico, people like the rhythm. What I've lived in Colombia has made me become a completely different reggaetonero from the artists in Puerto Rico."
His new single "El Perdon" (Forgiveness), a duet with Enrique Iglesias, reached 26 consecutive weeks at No. 1 in Billboard's Hot Latin Songs chart. It has surpassed Shakira's 2005 hit "La Tortura" to become the second-longest running No.1 in the chart's history. Iglesias' "Bailando" continued to hold the record with 42 weeks at No. 1.
"I try not to think about this kind of success, because it's too much pressure," he said. "I can't write thinking about besting other songs. I have to write pretty songs; that's what gets them on the charts."
Jam has recorded an English version of "El Perdon." He said he wanted to take advantage of the versatility he has with English.
"I can sing. I can play guitar. It was frustrating to do nothing," he told Billboard. "I felt I had talent and it was wasted. So now, I'm taking advantage. Now, people are realizing what I have and that makes me so happy. I want people to know I've worked to get to this place."
The first Latin Music Awards will air Oct. 8 from Los Angeles on Telemundo. It will feature performances in both English and Spanish from Mexican pop singer Gloria Trevi, Gerardo Ortiz and Italian pop trio Il Volo.
Starting Tuesday, fans can vote online for nominees in 20 categories, including artist of the year, new artist, favorite collaboration and favorite streaming song, at www.LatinAMAs.com/vota or via Twitter.
The program will be broadcast simultaneously on NBC Universo.
The Associated Press contributed to this report.