Rihanna tweets topless pics of herself and Chris Brown: Most annoying celebrity couple?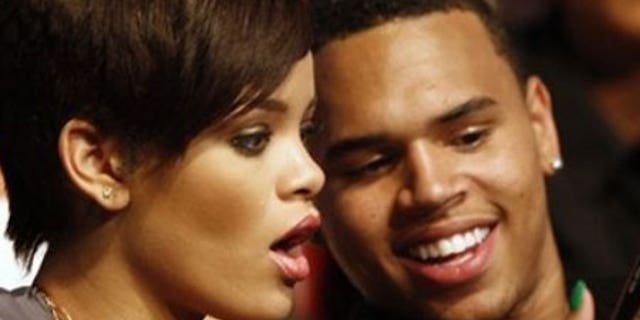 She may have laughed off rumors that she's dating Chris Brown again during a Facebook Live Chat with Bravo host Andy Cohen recently, but Rihanna still seems determined to rub it in the faces of her concerned fans. After flying out to Berlin to see him on Saturday, she posted an Instagram picture of Brown lying topless on a bed.
Though she doesn't name Brown in the post, which was also posted on her Twitter feed, his tattoos are clearly visible, as well as the Simpsons hoodie that he was wearing in a picture he posted of himself earlier in the day.
SODAHEAD SLIDESHOW: See the most annoying celebrity couples.
But RiRi wasn't happy with just that piece of evidence; she also posted a picture of herself topless on Sunday, wearing just a pair of skinny black trousers and flashing a sultry expression at the camera.
PHOTOS: See the latest celebrity pictures to hit the Internet.
So who is most annoying celebrity couple?